As an event planner, it is your responsibility to ensure that your special event goes off without a hitch. This involves being prepared for all types of situations that could occur without warning. From property damage to bodily injury, mishaps can happen at any time and if you are not prepared, you could face financial repercussions. Having special event insurance is an effective way to protect against potential risks and liabilities associated with special events. There are special event insurance policies to cover all types of events, including one-day events and multi-day events. Here is a look at some possible incidents that may occur and how you can best handle each scenario.
1. Property Damage or Bodily Injury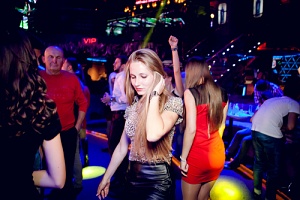 A guest could suffer from a slip and fall and break a bone. A fight could take place between multiple attendees causing injury to the offenders or innocent bystanders. Unruly teens could cause destruction to property leading to hundreds or even thousands of dollars in damages. You can protect against claims of bodily injury and property damage with a general liability insurance policy. This form of special event insurance typically covers third-party lawsuits, meaning claims involving anyone other than the insured's workers and employees.
2. Unlawful Distribution & Consumption of Alcohol to Minors
If you plan to sell or serve alcohol during your special event, then you can expect possible liquor liability issues to come into play. No matter how careful you are, you may find out that one of your employees accidentally distributed alcohol to a minor or that a minor somehow consumed alcohol while at your event. If an intoxicated minor gets into an accident causing property damage, personal injury, or bodily injury to another, you could be held responsible. Social host liability insurance can come in handy when faced with a claim of distributing or serving alcohol to a minor.
3. Cancellations Due to Weather or Vendors
Events can be cancelled at the last minute for a number of reasons. Harsh weather conditions can make it unsafe for performers or attendees to make the trip. Vendors may be forced to cancel due to double booking or a sudden illness. When these types of situations occur, having a special event cancellation insurance policy in place can help reduce some of the financial burden. Cancellation insurance may help cover the cost of deposits for catering, entertainment, flowers, photography, travel, or accommodations. You may also be covered if a vendor goes out of business before the date of the event.
4. Damage to Vehicles Used During the Event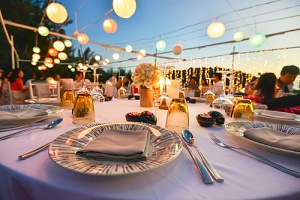 From fender-benders to full-on collisions, there is always a risk of an accident when driving on public roads, highways, and intersections. If a special event employee or staff member uses a company car, rental car, or their own private car for work purposes and gets into an accident, you could be found liable for any damages or bodily injury claims that stem from the accident. Commercial auto insurance covers damage to owned, borrowed, hired, and non-owned vehicles used during your business' special event.
5. Damage to Company Property During Transit
Whether you are hosting a talented musician, a fashion show, or some other event, special events and costly equipment often go hand-in-hand. It only takes a moment for an employee to accidentally knock over expensive lighting or drop a high-priced camera. Inland marine insurance can help cover the cost of your business' property during your special event up to the policy's set limits. This may include the cost of computers, props, lighting equipment, speakers, trailers, microphones, and other electronics.
6. Injury to Employees or Staff in the Course of Employment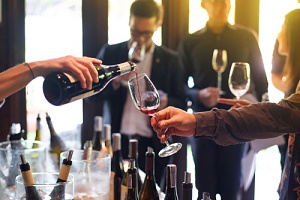 During special events, your employees are there to help ensure everything goes smoothly. Unfortunately, accidents can happen that cause staff members to become ill or injured. For example, a crew member could slip on ice while preparing the property for attendees, causing a severe head injury. Workers compensation insurance is designed to cover medical bills associated with illnesses or injuries, as well as lost income. A policy may also cover compensation for any permanent injuries sustained. If the injury causes death, the survivors of the worker may also receive benefits.
Learn More About Special Event Insurance
Do event planners really need special event insurance? The short answer is yes. Not only does special event insurance policies help keep your business safe from financial ruin in the event of a claim, but most venues nowadays require event planners to have these policies in place before a contract can be finalized. Special event insurance protects against incidents that cannot always be controlled or prevented. For more information about special event insurance or to acquire a policy for your upcoming special event, contact the entertainment insurance brokers at MFE Insurance today.