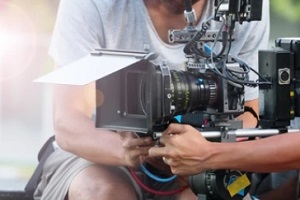 Films that are shot abroad with gorgeous scenery and dramatic stunts may be thrilling to audiences, but filmmakers need to ensure their actors, crew and stunt performers are kept safe behind the scenes.
There is a significant amount of real risk involved in creating the films people enjoy, and these exposures are even greater when production is occurring in a foreign country where insurance and employment laws differ from those in the United States.
Films that are produced abroad need production insurance to cover for the many risks they face. All productions need to protect their producers from financial disaster stemming from property damage or liability that arises from production itself or the post-production process.
Why You Need Production Insurance For Filming Abroad
Outlined below are some of the top reasons that production insurance is needed for filming abroad.
Access To Locations
To obtain filming permits from municipalities or provinces abroad, productions are generally required to provide proof of commercial general liability insurance. Any privately owned locations where filming is taking place will likely also require proof of insurance.
Contractual Requirements
Productions that are under contract with a distributor, financier or broadcaster normally find that their contract requires them to have insurance coverage in place.
Property Rental
Renting props, sets, wardrobe and equipment typically requires providing evidence that the production has obtained property insurance.
Types Of Film Production Policies That Offer Protection Abroad
The insurance coverage that a production needs will depend on the type of project in question as well as the location in which it is being filmed. Three policies that film productions of any size must consider are General Liability Insurance, Errors And Omissions Insurance, and Equipment Insurance.
General Liability Insurance
A commercial general liability insurance policy can protect production companies against any money that they may be legally obligated to pay in compensatory damages stemming from property damage or bodily injury incurred by third parties in connection with the production company's operations. This policy also covers legal expenses for defending such lawsuits.
Errors And Omissions Insurance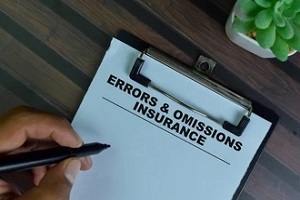 For producers, an errors and omissions insurance policy will protect against lawsuits that arise alleging the unauthorized use of ideas, characters, plots, formats, titles and other copyrighted materials.
It can also provide coverage for allegations of unfair competition, invasion of privacy and defamation. It is recommended for both fiction and documentary projects. An entertainment lawyer will typically need to review the script, clearances and releases as part of obtaining an errors and omissions insurance policy.
Other Insurance Policies That Can Protect Foreign Film Productions
Here is a look at some of the other types of policies that foreign film productions should consider for maximum protection while shooting abroad.
Foreign Workers' Compensation Insurance
This policy can provide medical care and rehabilitation for employees who are injured on the job as well as work-related illnesses. It covers crew from the United States and third-country nationals.
Foreign Non-Owned Auto Insurance
This type of insurance policy will cover injuries and property damage that involve the use of rented vehicles outside of the United States.
Travel Accident Insurance
A travel accident insurance policy pays the benefit limit of accidents related to travel, such as accidental death and dismemberment. It is pivotal for protecting a film's cast and crew while traveling between locations and is paid above and beyond any other disability, life or workers' compensation insurance that may apply at the time of the loss. It can also provide emergency medical evacuation to injured parties who need medical attention.
Cyber Liability Insurance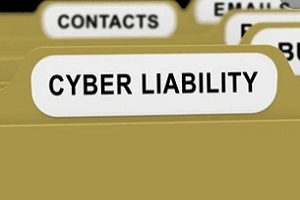 Another important policy that foreign film productions should consider is cyber liability insurance. This protects the production from information mismanagement and data theft. Losing hard drives and memory cards with information that is central to the production can be financially devastating and may lead to lawsuits.
Cyber liability insurance will cover the production's liability in the event of a data breach that involves personal information such as employee health records, credit card information and social security numbers.
Eligibility For Foreign Production Insurance
The specific eligibility requirements for a foreign production insurance policy vary by provider, but it typically requires the production to be filmed outside of the United States and Canada. Pyrotechnics, stunts and underwater activities are usually excluded. Many insurers will also stipulate that filming cannot take place in a country that has been sanctioned by the U.S. government.
Get In Touch With The Entertainment Insurance Professionals
To learn more about how you can protect your foreign film production, get in touch with the experienced entertainment insurance brokers at MFE Insurance. Our professionals can customize an insurance package that takes the needs of your production and shooting location into account to ensure all of the potential risks are covered.