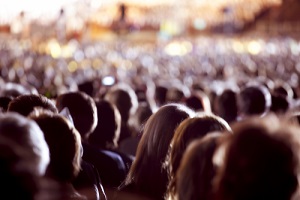 Planning a special event such as a wedding requires a significant amount of time and money, and many people choose to protect their investments in specific events with special event insurance. However, there is a bit of confusion about what is covered by this type of policy and whether it provides coverage if the event is cancelled. Outlined below is a closer look at special event insurance and the types of events and circumstances in which it provides coverage.
Special Event Insurance Coverage
Special event insurance typically has two main components: event liability coverage and event cancellation coverage. In most cases, special event insurance does include a cancellation component, but it is essential to clarify this with an insurance broker.
Event Liability Coverage
Event liability coverage offers protection should the policyholder be found responsible for any injuries or property damages that are caused during the event. Many venues require those holding the event to obtain this type of insurance to protect the venue's property and buildings from damage and cover medical expenses for injured guests.
If, for example, a band hired for the event damages the venue's floors with their equipment, this type of coverage could cover the repairs. In addition, many of these policies will cover incidents that are caused by guests at the event. Therefore, if a guest accidentally trips a bartender as they walk past, the medical expenses that result from the injury could be covered by event liability coverage.
It is important to be aware, however, that although event liability coverage can protect equipment that is rented from the venue, it does not typically cover damage to equipment that is rented from third-party companies that are not associated with the venue. It is essential to take a close look at the policy to understand what is covered.
Event Cancellation Coverage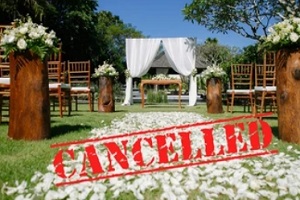 The event cancellation coverage component of many special event insurance policies can provide reimbursement for lost deposits and other fees that arise if something unexpected causes the event to be postponed or cancelled. Therefore, if a caterer suddenly goes out of business before the event, event cancellation insurance could cover the lost deposit and unexpected charges arising from booking another caterer at the last minute.
This type of policy does not only cover down payments for vendors; it can also cover special attire like wedding dresses and jewelry that become damaged at the event.
Likewise, should the officiant of the event become ill ahead of the big day causing it to be postponed, event cancellation coverage could pay for the fees that arise from rescheduling the caterer, venue, entertainment and other vendors. Keep in mind that event cancellation insurance only applies to unforeseen events that are beyond your control; it would not typically cover a bride or groom backing out of a wedding.
Event cancellation is considered a crucial type of coverage for special events, so if your special event insurance does not cover cancellations, it is a good idea to get a separate policy that will apply if the event is canceled because of circumstances beyond your control.
What Events Are Covered By Special Event Insurance?
Special event insurance typically applies to private events such as weddings, birthday parties, religious celebrations, quinceañeras, baby showers, bar mitzvahs, baptisms, and anniversary parties.
Some of the triggers that can activate the event cancellation component of special event insurance include damage to the venue or its surroundings, a labor dispute or strike, a natural catastrophe such as a flood or earthquake, a power failure, civil or political unrest or war, and weather-related perils such as snow, wind and rain.
It does not normally cover public events such as sporting events, exhibitions and dance recitals or certain business functions, such as private corporate parties and fundraisers. In addition, it does not cover bachelor and bachelorette parties. An insurance broker can help you determine if your specific event qualifies for special event insurance coverage.
How Much Coverage Does Special Event Insurance Provide?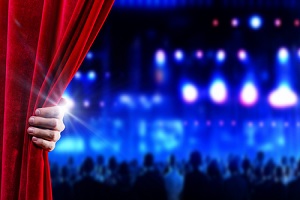 Special event insurance typically has a limit and a deductible that are determined at the time that the policy is obtained. The amount of coverage that is needed will depend on details of the event, including the costs of the venue, vendors, attire and other components. There may be a maximum limit on the number of guests that can attend the event to qualify for insurance as well as restrictions on how close to the event this policy can be obtained.
Reach Out To The Special Event Insurance Professionals
Ensure that your special event has the proper protection in place by reaching out to our insurance professionals at MFE Insurance Brokerage. With more than four decades of experience writing special event insurance policies, our team understands the expenses and protections involved in planning special events. We make it easy and affordable to obtain coverage with superior protection that meets the requirements of your venue as well as your event's unique needs.