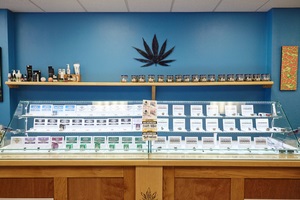 In June of 2021, New Mexico joined the bloc of U.S. states that have legalized the use of cannabis in a medicinal and recreational capacity. This led to the subsequent boom in the cannabis market.
To regulate the use of the substance, the Cannabis Regulation Act established New Mexico Cannabis laws. Moreover, authorities include the Cannabis Control Division (CCD) and Cannabis Regulatory Advisement Committee (CRAC).
Before opening your dispensary in New Mexico, you'll have to complete the online application process on the CCD website. However, this is the first step in the long and tedious process of opening a cannabis dispensary. Keep reading to learn the basics of opening your store, including how to outline a business plan, create inventory management systems, and select the cannabis insurance that's right for you.
Steps To Open Your Dispensary In New Mexico
It may be a good idea to take the time to do your due diligence and spend 6 to 12 months preparing your dispensary for launch. While it's always challenging to start a new business, these steps can help guide you on what to do correctly.
Create Your Business Plan
Every business, including your dispensary, needs a well-thought-out business plan. However, in this case, a dispensary must ensure that it follows all the laws and regulations set out by the state it's operating in.
Create a business outline that keeps the local rules and regulations in mind. Below are a few important ones you must adhere to while operating in New Mexico:
The dispensary can only sell to adults above the age of 21. Be sure to verify their age via identification documents, i.e., passport or I.D.
You can't sell above the purchase limits set by the state. Your dispensary can sell two ounces of cannabis flower, 16 g of concentrate, and 800 ml of cannabis edibles.
You'll have to pay a 12% excise tax until July 2025.
All dispensary packaging should include a warning for any potential adverse effects. They should also be child-proof and display the information for New Mexico poison control.
Implement Inventory Management and POS Systems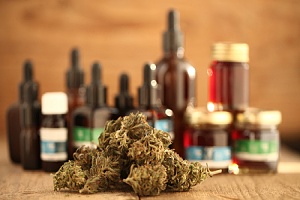 Having robust inventory management and point-of-sale (POS) systems should be part of any good business strategy. When looking for a good cannabis inventory management and POS system, opt for one that has integrated seamlessly with BioTrack and automates reporting to make for smooth processing.
Choose Appropriate Insurance Coverage
Whether you have a small dispensary or are running a large-scale business, you need to look into getting cannabis insurance coverage. According to our experts at MFE Insurance, there are ten types of necessary insurance coverages when operating a dispensary in New Mexico:
General liability insurance
Product liability insurance
Finished stock insurance
Cargo insurance
Commercial automobile insurance
Workers' compensation insurance
Excess liability insurance
Equipment breakdown insurance
Cyber liability insurance
Loss of income insurance
Line Up Your Funding
Once you've created your business plan and looked into adopting inventory management and POS systems, the next thing to do is begin lining up your funding.
Setting up a business can get expensive. Between the application fee, legal fee, fixed costs, and IT setup and marketing, you could incur expenses into the hundreds of thousands.
If you don't think you can fund the entire business venture personally, it's best to begin securing loans or other means of external funding. Don't waste your money on application fees for no reason.
Select A Location
Before applying for a license, you must submit proof that the municipality you are working in has approved your business's location. If the city doesn't have specifically approved zones for dispensaries, you'll need to obtain a letter from the government. Moreover, make sure your dispensary is 300 feet away from churches and schools.
Submit Your Online Application
Once everything above is completed and you've applied for a license, submit your online application. Below is a checklist for the documents you need to submit: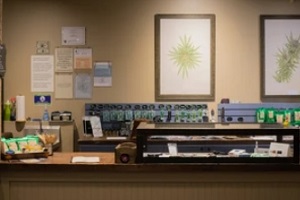 A detailed site plan that includes a layout of your location
The purpose of each room or area of your dispensary, as well as the size of the surrounding lot
Identification to verify your age
A social and economic equity plan describing your strategy to encourage social and economic diversity in employment
Starting your own business is tough, but following these steps will make it easier for you to understand the essential steps to setting up your own dispensary in New Mexico.
Get Your Cannabis Dispensary Insured By MFE Insurance
If you are looking for a reliable insurance company for your cannabis dispensary business, reach out to MFE Insurance. We can help your business find the perfect coverage for your business needs. Get in touch with us today.