Is your New Mexico cannabis company insured? It can be challenging to secure a good insurance plan for a cannabis company for multiple reasons, such as:
The legality of selling cannabis
High theft risk
Lawsuits on cannabis or cannabis-derived products
MFE Insurance provides comprehensive insurance plans to cannabis organizations across the country, including in New Mexico, to ensure that all of your cannabis company's transactions are financially secured without any trouble.
All-In-One Cannabis Insurance Company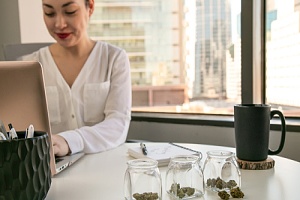 At MFE Insurance, we offer different insurance plans to provide financial security for your cannabis company. Cannabis companies deal with unique risks daily. It is vital to protect your company from financial setbacks such as bad harvest and product recall. MFE Insurance makes all of this possible by providing policies that build a reliable safety net in all adverse situations.
Learn more about the types of policies we provide for businesses in the cannabis industry.
General Liability Insurance
General liability policies safeguard your cannabis company, equipment, and products from harm and damage. No matter the nature of the damage, you can file a claim for financial compensation.
General liability policies also cover financial expenses for physical injuries that may occur at your operating site. With these insurance policies, you and your customers are always safe from every form of catastrophe.
However, this policy does not apply to your employees. It only provides financial help when a customer has an incident within your company's boundaries or when using your products. When a customer files a lawsuit, your general liability policy covers settlements, attorney bills, and other related costs. In some cases, our policies also cover injured individuals' emergency medical expenses or the costs of replacing and repairing their damaged item or property.
Product Liability Insurance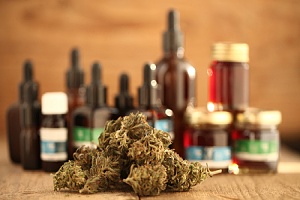 Product liability policies are your protection against lawsuits and liabilities arising from damage caused by your cannabis or cannabis-derived products. As cannabis affects everyone differently, people can file a claim against your company in case of any harm.
Settling these lawsuits costs a lot of money and puts a black mark on your reputation. If a consumer claims that your cannabis products have caused them harm, product liability insurance provides you with financial backup to fight all your legal battles.
MFE Insurance is committed to protecting you and your cannabis company assets from consumers' lawsuits. As long as you are onboard on our product liability insurance policy, you are entirely safe from:
Liquidation of business assets
Cancellation of cannabis selling and growing licenses
Finished Stock Insurance/Crop & Inventory
One of the greatest challenges for cannabis businesses after harvesting their crop is keeping it in a controlled environment. Moreover, as it is a highly demanded plant, it is important to keep a close eye on inventory.
Crop & inventory / finished stock insurance covers the plant during and after its production. It also protects after-harvest cannabis that is sheared, treated, and prepared for purchase.
This insurance policy is also applicable for companies that do not grow, process or dispense cannabis. If you only keep a cannabis stock inventory, this policy protects you from asset and monetary loss.
If your cannabis production suffers a loss due to insufficient growth, crop damage during growth or harvest, or material damage during production, this policy will all the loss of potential revenue generated by the product material. If the damage results from a natural disaster or an employee error, you can file a claim.
Cargo Insurance
Cannabis cargo is also known as irreplaceable cargo because it consists of harvested crops ready to be transported to the next destination. If this crop gets lost or damaged during transportation, you must wait for the right season to plant the harvest again. Moreover, all the product is lost without yielding financial benefits.
Cargo insurance protects you from monetary loss if your cannabis cargo gets lost in transportation. Moreover, it covers the entire cost if your cannabis cargo is stolen, damaged, or destroyed during transport. In short, as long as your shipment is in motion through a vehicle, your cargo loss is protected.
Workers' Compensation Insurance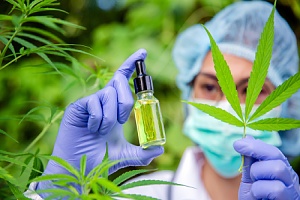 A good company takes care of its employees and protects them from permanent or temporary damage during working hours. Additionally, the law dictates that companies must compensate the injured workers financially.
Even though our workers' compensation insurance policy's rules and regulations vary from state to state, we have a primary baseline in our policy for all states, which covers:
Medical costs from the injury or illness
Compensation in case of permanent injury
Costs to retrain
Replacement income
Benefits to next of kin if the worker dies in a working accident
Contact Our Cannabis Insurance Company In Mexico
As the cannabis industry continues to grow in places like New Mexico, it is important for cannabis businesses to have a trusted partner for all their cannabis insurance needs. Reach out to the knowledgeable professionals at MFE Insurance today to learn more about how you can build a safe working environment with our cannabis insurance policies.