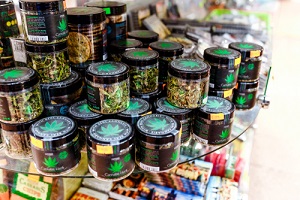 As of 2020, a majority of Arizonians wanted the right to access recreational cannabis legally, and to that end, they voted in favor of Proposition 207.
An entirely new market has emerged in the state and a highly profitable one at that. Arizonians spent $1.4 billion on cannabis just a year after Proposition 207 made it legal.
Learn more about how to profit from this growing industry by setting up a cannabis retail store in Arizona.
What You Need To Sell Legal Weed In Arizona
Under Proposition 207, different licenses are now available for various aspects of the cannabis industry. Before you get started, you must acquire the appropriate permits. Moreover, depending on the sort of business you want to operate, the specific licenses you must obtain will vary.
Cannabis Dispensary License
The most necessary license for a business looking to sell cannabis out of a retail store in Arizona is the Cannabis Dispensary License. You cannot legally operate out of a physical store without this license.
To qualify for this license, you need to fulfill specific requirements. First, you must draft company by-laws outlining your cannabis business's routine corporate operations. You also have to include mechanisms by which you will record-keep patients' information, inventory control, patient education, and security protocols.
Plus, you will have to submit your company's business plan. The business plan must convince state authorities of your business's viability – outlining the store's floor plans, job descriptions, corporate structure, projected revenue, and expected expenses.
Cannabis Delivery License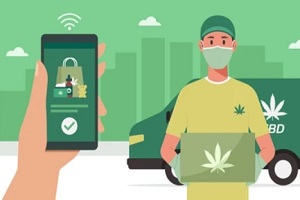 It might be an excellent idea to supplement your cannabis dispensary with a delivery service. Many consumers prefer the convenience of marijuana delivered to their doorstep. For that, you need the Cannabis Delivery License.
This delivery permit allows you to operate a delivery service for your dispensary. Do keep in mind that this license does not allow you to open a cannabis retail store – only to perform a delivery service.
Cannabis Distribution License
You might want more control over your cannabis retail store's supply chain. Many cannabis business owners do, as it ensures they receive quality cannabis on time that meets all state standards.
The Cannabis Distribution License is useful in Arizona, where the recreational marijuana industry is still in its infancy. As a result, there can be accidents, mishaps, and inefficiencies in the supply chain. You can manage and avoid these challenges if your cannabis store has its distribution license.
How To Apply For A Cannabis License In Arizona?
To obtain any of the aforementioned licenses, you must apply with the Arizona Department of Health Services (ADHS). Acquiring one is not easy since the state is not issuing new Cannabis Dispensary Licenses, and you cannot operate out of retail stores without these. Registering costs $5000, with a renewal cost of $1000.
However, there are workarounds. You can purchase a Cannabis Dispensary License from someone who currently owns one. And if you qualify for the state's Social Equity Program, it can be easier to obtain a new license.
Under this program, applicants from communities disproportionately affected by Arizona's criminal status of recreational cannabis receive priority. It seeks to correct the alleged injustices of previous anti-weed laws.
The state recently provided 26 new dispensary licenses under the Social Equity Program and is expected to continue this program for the foreseeable future. You would be more likely to acquire a license if you were convicted for possessing non-medicinal marijuana in the past. This leeway is also given to people very close to you who may have been convicted.
Additional Licenses For Retailing Cannabis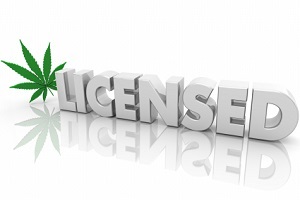 Once you have a license, you must apply for a permit to report transaction privilege (TPT), excise, and withholding taxes by completing the Medical, Adult-Use, or Dual License Transaction Privilege/Use/Excise Tax Application.
With this license, you will receive a marijuana excise tax license number and a marijuana transaction privilege tax license number. This information allows you to file and remit taxes for adult marijuana use.
Protect Your Business with MFE Insurance
Due to how new the marijuana industry is in the state of Arizona, it is natural for the sector to be a volatile and unpredictable environment in which to start a business. Fortunately, MFE Insurance has the right expertise and policies to cover all your cannabis insurance needs in Arizona. You can operate comfortably with a reliable insurance partner, knowing that all potential mishaps or challenges are covered.
Obtaining a cannabis retail store license is a lengthy, bureaucratic, and challenging task. So why wait any longer? Get started early to be ahead of your competitors by reaching out to the experts at MFE Insurance today.