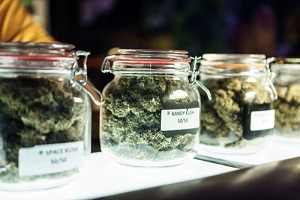 Dealing with a marijuana insurance claim can be a nightmare. For example, you might be the next cannabis business owner to fall victim to vandalism or theft. How do you protect yourself? With the legalization of cannabis in some jurisdictions, this problem is becoming more widespread. Are you covered?
Conversely from a landlord's perspective, renting property only to discover that your tenant is growing marijuana can be a challenge. If the tenant has caused damage that will cost you, or if there are legal repercussions, who is held responsible? Are you covered?
Learn more about how to protect yourself and your business and file a claim in any cannabis-related scenario.
Tips To Follow When Filling A Cannabis Claim
No matter what type of claim you are filing for, you should follow a few generic steps to quickly claim what's due to you.
Reporting At Your Nearest Police Station
Filing a police report is a good idea. Reporting to your nearest police station makes it easier to ask for and get legal support from them.
Don't Forget To Report To The Local Authorities
It is also important to notify the appropriate cannabis regulating authorities. Check state and local regulations to ensure full compliance.
Filing A Cannabis Claim (For Business Owners)
If you are a cannabis business owner, consider the following steps for filing a claim.
Contact Your Insurance Provider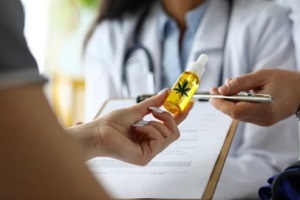 Get in touch with your insurance company to register a claim right away. Once you've filed your claim, you'll be issued a claim number and a claims adjuster with whom you'll work from start to finish.
You Must Have A Good Financial Plan
Make sure your business is financially well-protected, even after the loss. After a loss, do everything you can to defend what you can.
You Must Have Proof
Everything should be documented. Take and store pictures, and review your video surveillance. Your insurance carrier will ask for this information when you file your claim.
Create A Plan
Begin by listing everything that has been stolen, damaged, or destroyed. Your insurance carrier will also require this.
Review Your Insurance
Review your insurance coverage once again and consult with your agent.
Many cannabis companies have property insurance plans that cover property damage and theft that occur as a result of public disturbances. Always check the terms insurance providers are covering. Do you have coverage for civil disturbance, theft, or vandalism in your insurance policy?
Insurance plans could have "protective safeguard" endorsements that impose conditions on the cannabis company owner. Business owners must follow all insurance partner terms and guidelines, or the insurers will refuse your claim. This is especially significant for firms that have been the victims of criminal activity.
Among the many criteria is the necessity of deploying a central burglar alarm, cameras, a certified vault or safe room, and other risk mitigation measures. Please pay close attention to these safety precautions and ensure your business follows them, or you'll face issues when claiming.
Ask For A Solution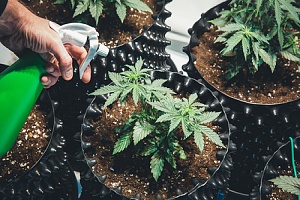 Persuade your insurance provider to authorize a temporary solution that relieves your company of the appropriate protective measure.
Policies can also be "sublimated" for specific purposes, which means that the limitations for certain types of losses are lower than the total policy limits.
Read The Document Carefully
For specific forms of property coverage that may be "sublimated," look for a page titled "Property Optional Extension Endorsement" if your company is affected. The following are examples of coverage that might be restricted:
Money and investments
Outside property (fences, radio/TV antennas/satellite dishes, signs, trees, shrubs, or plants in the yard. are all examples of exterior property)
Personal effects and other people's property (necessary if a dispensary does not own the product)
Papers and records of importance (other than electronic data)
Filing A Cannabis Claim (For Landlords)
If you own a rental property that is utilized as a grow house, you may make several blunders that can affect your case. When marijuana cultivators cause damage to a rental property, people panic and contact their insurance provider immediately. Many individuals overlook that insurance companies do not want to pay your claim. Because they will hunt for any reason not to pay, it is vital to have everything fully recorded when first contacting them. The following are some specific errors to avoid.
Every Marijuana That Is Grown At Your Home Is Not The Same
The procedure for reporting the damage if marijuana plants were cultivated in a garage is different from if it was cultivated within the main living area. It's essential to consult with a public adjuster to determine the best course of action for reporting this to your insurance carrier.
Never Contact Your Insurance Company First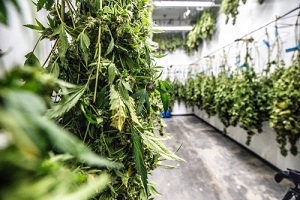 Claims might last up to three years on your records, including claims for marijuana insurance. Even if you didn't need to contact your insurance partner since your policy didn't cover the claim, anytime you file a claim with your insurance carrier, that report follows you regardless of the issue.
Making a public adjuster your initial call ensures that the proper measures are performed (as indicated above), such as compiling a complete report and covering all bases, to ensure no gaps exist.
Why Choose MFE Insurance?
Contact the specialists at MFE Insurance if your marijuana business requires suitable insurance to protect against industry dangers. Our brokers and industry experts provide comprehensive cannabis insurance and risk advisory services tailored to your company's needs. Let's talk about how we can assist you in maximizing earnings and growth.