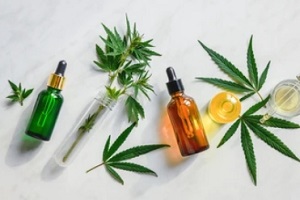 Although medicinal and recreational cannabis use is breaking down barriers and becoming legal in many states, it is important to keep in mind that it remains an emerging market that comes with significant liabilities.
If cannabis products being sold to the American public are found to be dangerous in some way, authorities may choose to recall the products and issue a safety notice alerting the public about the recall. This type of recall is not uncommon, and the cannabis industry has been under close scrutiny by regulators.
Cannabis product recall insurance coverage is a type of insurance product that can protect cannabis companies from financial losses as well as damage to their reputation in the event that a product is recalled or withdrawn from the market.
Cannabis products are agricultural products, which means that they often contain perishable goods. There are plenty of opportunities for things to go wrong, such as contamination, throughout the growing, processing and distribution processes. CBD products are especially vulnerable to recalls because of the potential for bacteria, mold and mildew to grow in the products.
When a product is recalled, product liability coverage is not typically sufficient for recovering the financial and reputational losses. Cannabis product recall insurance can give cannabis-related companies additional protection in the event that one of their products is recalled by the government.
Cannabis Product Recall Insurance Coverage
A cannabis product recall liability insurance policy will typically cover costs related to a recall, such as the cost of notifying customers, shipping costs, additional warehouse and storage expenses, the cost of disposing of the products, and the cost of any extra personnel that need to be hired to carry out the recall.
The Benefits Of Cannabis Product Recall Insurance
Here is a look at how cannabis product recall insurance can protect your business.
It Can Help Protect Your Reputation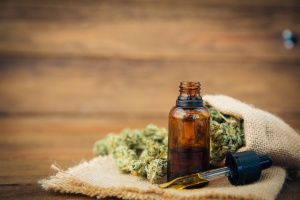 Cannabis product recall insurance can help your business to manage damage to your reputation in the event that a product you produce or sell is recalled. Many companies operating within the cannabis industry are smaller and do not have room in their budget to address damage control in the aftermath of a product recall. As a result, many businesses end up filing for bankruptcy in the wake of a recall. With this type of insurance policy, you can help rebuild your trust with consumers through marketing and public relations services to help your business stay afloat during this challenging time.
It Can Reduce The Financial Impact Of A Recall
If you do not have the right coverage in place, a product recall could have a significant financial impact on your business. In addition to losing money on unused inventory and potential sales, your company's stock can drop, and it could also put any partnerships you have with other businesses at risk.
Moreover, if a consumer sues your company for injuries that they incurred as a result of using the recalled product, they could file a lawsuit against your company, and the damages could be significant.
What Factors Influence The Cost Of Cannabis Product Recall Liability Insurance?
The price of cannabis product recall liability insurance varies. One of the biggest factors that is considered in determining the cost of this insurance is the type of operation in question, particularly whether it is a distributor, dispensary or cultivator.
Another factor that is considered is the type of product that is being insured. For example, vape battery chargers and lighters pose significantly more risk than products such as joint papers and blunt wraps.
Insurance companies will also consider the company's gross sales, business experience, and details about their suppliers, such as where they are located and their monitoring standards.
One way that businesses can keep their insurance costs down is by choosing lower limits. However, it is important for businesses to ensure that they have taken out adequate coverage to avoid financial devastation in the event of a lawsuit.
Other Types Of Insurance Cannabis Businesses Should Consider
In addition to cannabis product recall insurance, here are two other types of insurance that cannabis businesses should consider.
Cannabis Crop Insurance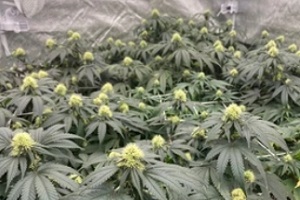 This type of policy protects cultivators against crop loss. For indoor growers, it may offer protection for risks such as mold, infestation, pests, contamination, and HVAC system malfunctions. For outdoor growers, it can cover risks such as excessive rain, hail, frost and wind.
Cannabis Cargo Insurance
Cannabis cargo coverage can protect your company's products while they are in transit from damage and loss.
Get In Touch With The Cannabis Insurance Professionals
At MFE Insurance Brokerage, we have an experienced team offering cannabis insurance policies and services that can meet the needs of any type of cannabis-related business. Whether you are operating a small dispensary or a major growing operation, we can help determine your business's coverage needs and draft a comprehensive policy to ensure all the bases are covered. For more information, reach out to our knowledgeable team today.