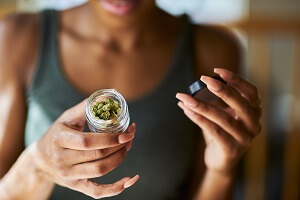 As the number of cannabis users increases in the US, so are medical cannabis dispensaries. According to one report, there are 7,490 marijuana dispensaries throughout the country.
One potential reason for this substantial growth is that many states have legalized cannabis use for medical purposes. Believe it or not, medical cannabis provides instant relief to patients who suffer from pain, stress, or anxiety.
Although many cannabis dispensaries find connecting patients with medicine to ease their symptoms increasingly rewarding, running a successful marijuana dispensary business can be challenging and requires a lot of effort.
That's because medical cannabis businesses may experience various risks and hazards, such as improper warning labels causing harm or illness to customers, unsafe management practices, and pesticide residue in products.
This article will explain how marijuana insurance works and how much you have to pay for the cannabis insurance cost.
Factors That Affect Cannabis Dispensary Insurance Costs
Insurance policies can protect your cannabis dispensary from various risks and hazards and are a worthwhile investment.
Although how much insurance is needed for a cannabis dispensary varies based on several factors, such as insurance type, location, coverage limits, and dispensary size, the average cost for general liability coverage for small marijuana dispensaries ranges from $100 to $160 per month.
Below are the four key factors you should consider before determining your cannabis dispensary insurance cost:
Insurance Coverage Type
The type of policy your cannabis dispensary needs helps you determine the insurance cost. Listed below are a few popular policy options you may choose from:
General Liability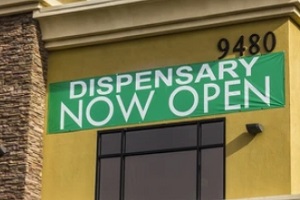 General Liability insurance coverage includes common business risks such as customer injuries, advertising injuries, and property damages. It protects small businesses from high lawsuit costs and helps them qualify for contracts and leases.
The policy is increasingly valuable since cannabis-related businesses (CRBs) experience a higher risk of property damages and customer injuries. For instance, visitors can slip on dispensary floors, or customers can have allergic reactions to cannabis or CBD products.
The policy usually covers the following:
Medical costs after a customer ingest toxins linked to your buds
Legal costs when sued
Repair costs due to fire or other unwanted accident
Workers' Compensation
Every business should have workers' compensation insurance coverage for their employees, including marijuana dispensaries. They help protect employees against workplace illnesses or injuries.
Almost every US state requires marijuana dispensaries to have a workers' compensation policy for employees.
If an employee suffers a work-related illness or injury, workers' compensation can help cover the following:
Medical expenses
Lost wages
Funeral expenses
Continuing care costs
Product Liability
Product liability insurance offers financial protection from risks related to products. The coverage can help reduce the following potential events:
Product withdrawal and recall coverage
Your marijuana product causes physical illness or injury to third parties
Costly lawsuits because of product defects or malfunctions
So, make sure you have adequate cannabis product liability coverage at your back.
Crop And Finished Stock/Inventory Insurance
Whether you keep finished stock in inventory or grow your crops, marijuana crop insurance protects your business from any financial and asset loss. Including risks to plants from natural calamities like heavy rainfall or drought, and extends to indoor cannabis grow rooms.
Coverage Limits
Insurance coverage limits also play a cardinal role in deciding how much insurance is needed for a cannabis dispensary – higher coverage limits carry higher premiums.
Moreover, you can purchase an umbrella insurance policy that protects against claims exceeding the limits of primary coverage. It covers injuries and property damages and protects against vandalism, slander, libel, and invasion of privacy.
Every cannabis dispensary, especially growing ones, should consider this added layer of security.
Cannabis Dispensary Size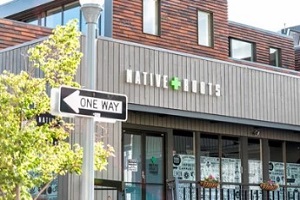 Large cannabis dispensaries offering various products and services may pay higher insurance premiums than small marijuana dispensaries with limited stock.
Selling a range of products at your dispensary means there are greater chances for your cannabis products to harm others by causing adverse reactions, increasing the cost of product liability and other insurance policies.
Location
In addition to dispensary location, your state and its cannabis rules and regulations also influence your cannabis dispensary insurance costs. For instance, the state of California and Arizona levies 15% and 16% excise tax on marijuana sales.
Get In Touch With Our Cannabis Insurance Experts
Marijuana insurance coverage is essential to cover various risks and hazards in a cannabis dispensary business.
As a marijuana business owner, you must get insurance coverage customized to your business operations. MFE Insurance has the knowledge and expertise required to navigate state rules and regulations governing cannabis insurance and help you obtain an insurance policy that best protects your business.
Contact the experts at 213-266-7990 or request a quote online today.