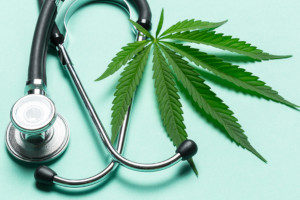 Legalizing medicinal marijuana has given rise to a new niche within the healthcare sector, and several enterprises have entered this space. By 2025, the cannabis business in the United States will grow to a record-high $146.4 billion.
Several insurance companies have created cannabis-specific coverage to guard their clients in their state's newly legalized marijuana industry.
Cannabis insurance policies are still in their infancy and don't all offer the same level of protection, so it is important for businesses to be mindful when selecting the best policies for their needs.
Keep reading to find various ways to enhance your cannabis business insurance policy.
What Is Cannabis Insurance?
Commercial insurance policies made exclusively for medical marijuana dispensaries and other similar enterprises come under the umbrella of cannabis insurance coverage. Most cannabis insurance policies are offered as packages and include different coverages depending on the dispensers', cultivators', processors', or wholesalers' requirements.
Types Of Protection
Different insurance companies may offer coverage and security graded by levels of protection provided. most of which offer similar benefits. Here are a few popular policies.
Commercial Property Coverage
Cannabis commercial or business property insurance protects you from financial losses if your property is damaged or destroyed. Coverage may include dispensary-owned facilities and a majority of their contents.
General Liability Coverage
General liability insurance is not specific to the cannabis industry and is often optional. However, it is worth considering because it covers you for property damage, bodily injury, and third-party medical expense claims against the business, along with any associated legal fees. Coverage may include common incidents on the premises of a dispensary such as bodily injury, property damage, or personal injury caused by business operations.
Employee Benefits Or Workers' Compensation Insurance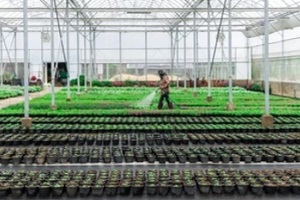 Employee benefits, or workers' compensation insurance, are mandatory by law in most states. This type of coverage often covers medical expenses, death benefits, lost wages, and rehabilitation for injured employees. Employee injuries sustained in connection with employment are covered under this type of policy. Claims management requires proper employment documentation, especially if the worker is hurt in a non-work environment, such as during a delivery run.
Product Liability Coverage
Product liability coverage protects you if your business products result in harm, illness, or unwanted side effects. It also covers claims against product defects. List all products you want your insurance partner to cover in your policy.
Crop Insurance
Crop insurance coverage applies to marijuana growers and covers six specified phases from seed to finished product. This is generally useful for businesses that produce their own blends and want to protect their raw material.
Product Recall
A product recall insurance policy pays for the expense of returning defective goods to their rightful owner in the event of bodily injury (BI) or property damage (PD) resulting from its prolonged use or presence.
Other insurance coverage options include:
Business income coverage
Cyber liability
Equipment breakdown insurance
Crime insurance
EPL insurance
How To Enhance Your Cannabis Insurance Policy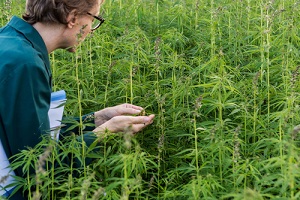 There are various insurance coverage options you can include in your cannabis insurance policy. Consider your business needs, and get in touch with a credible insurance agent who will provide guidance on what's best for you.
Business owners must protect their expanding companies from lawsuits and other legal difficulties. Entrepreneurs often avoid purchasing insurance because they feel that their company will never need it. However, the onset of a global pandemic has taught us that unexpected disasters can change the world.
Business owners risk losing everything they've worked for by not carrying the right insurance coverages, but it is also smart to be selective about your policy based on your business's needs. A great start is to begin with a basic policy. From there, regularly analyze the needs of your business and enhance your cannabis insurance policy with additional coverages, and file adequate documentation and all information that will help in worst-case scenarios. In collaboration with a reliable insurance provider, you can add or eliminate coverage levels from your package as needed.
To check that your cannabis insurance policy meets your business needs:
Hire an agent who knows the cannabis business.
Look for insurance companies with a demonstrated track record of insuring cannabis businesses.
Scrutinize policy forms for warranties and exclusions.
Explore differences between coverage types, such as claims versus occurrence forms, and their impact on your company.
Consider bundling your insurance because many of the coverages are similar in form. For example, you can bundle business income coverage with crop coverage.
Research and ask questions.
Choose the agent who offers you the most transparency.
Do You Need Cannabis Insurance?
The following type of cannabis businesses require cannabis insurance policies: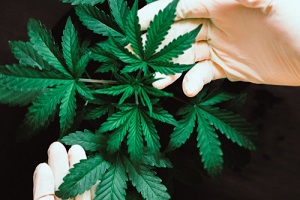 Marijuana landlords
Medical marijuana physicians
Marijuana growers
Cannabis-infused product manufacturers
Marijuana dispensaries
Marijuana events
Ancillary cannabis businesses
Take Out Insurance For Your Cannabis-Based Business
Cannabis-related insurance is evolving quickly, and there are more options than you might expect for your marijuana business. As the cannabis industry grows and diversifies, new exclusions and coverages are likely.
That's why it's best to identify your needs and establish coverage with an insurance provider with expertise, experience, and reliability. They will help you avoid gaps in policies or unwanted exclusions.
At MFE Insurance, we place your requirements first. Get in touch for a free policy assessment. Our service standards include educating and training our teams about the quick-expanding cannabis industry. Let's work together to keep your business safe. Call now at 213-266-7990.