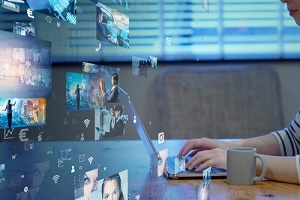 Video production is a costly endeavor, and there are a lot of moving parts that need to come together perfectly to achieve success in filmmaking.
Having a great screenwriter and talented cast and crew are essential, but there is another important aspect that production companies need to get right to protect their assets and finances: insurance.
What Is Video Production Insurance?
Even the best planning cannot prevent productions from running into unforeseen issues. Whether it is lost equipment, an injured crew member, or damaged props, there are many ways that production can get held up and costs can rise unexpectedly.
Video production insurance is a type of insurance that can protect film production companies and similar projects from liability and other types of claims. Most film insurance policies cover on-set injuries and damage and copyright claims, and it is also possible to get specialized policies added on that cover specific concerns related to the shoot in question.
What Types Of Production Insurance Can You Buy?
There are two main categories of video production insurance: annual production insurance and short-term production insurance. Short-term production insurance only covers a single production. It can be purchased on a project-by-project basis and can cover even a single day of production, such as a commercial shoot or music video.
Production companies that tend to shoot several productions each year may be better served by annual production insurance. This covers all of their productions within a year. It may cost more than short-term production insurance up front, but the savings can add up significantly across multiple shoots.
When purchasing film insurance, it is necessary to determine coverage areas where the film insurance policy will take effect. With short-term production insurance, it is sufficient to get coverage wherever the shoot is going to take place.
With an annual policy, however, there are additional considerations, such as whether or not a domestic policy covers you in every state or an international policy covers the areas where you work and shoot most often.
Outlined below are some of the specific policies that can cover video production.
General Liability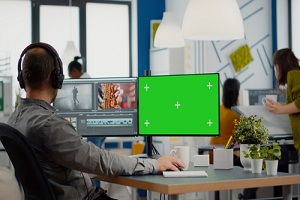 A general liability policy provides coverage for locations and premises inside the United States for any bodily injury and property damage occurring to third parties during the course of filming. This type of policy is required by the Screen Actors Guild in order to work with their talent.
Equipment Coverage/Inland Marine Insurance
The equipment needed to produce a film can be very expensive, and equipment coverage, also known as inland marine insurance, protects this valuable gear from damage, theft and loss. Some of the equipment it protects includes cameras, rigs, tripods, microphones, dollies, grip equipment and lighting gear.
In pre-production, it covers location scouting equipment, production office equipment and viewfinders. It also extends to post-production equipment, such as editing keyboards, video editing desks, sound mixers, computers, software, headphones and color grading panels.
Workers' Compensation
Workers' compensation is a type of insurance that protects the production company's employees in the event that they become injured on the job. It covers the related medical expenses and costs, along with paid time off should their injuries prevent them from obtaining more work.
In the event that an employee dies, this type of policy provides their family with death benefits. It typically applies to payrolled cast and crew, independent contractors and freelancers.
Errors And Omissions
Errors And Omissions, or E&O, insurance, covers the final distributed product, whether it is released to a streaming service, online or in theaters. It offers protection against losses related to slander, defamation of character, libel, intellectual property violations, plagiarism and unauthorized use of the product and its ideas.
Specialty Policies
Here are some of the specialty policies a film production might consider: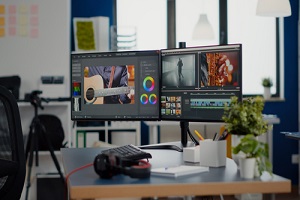 Props, Sets and Wardrobe Coverage covers rented or owned props, scenery, sets and costumes against the risk of loss, destruction and damage.
Cast Insurance covers extra costs incurred by the production company if a production is postponed, interrupted or canceled because a cast member or director is injured, sick, or dies.
Other elements that add-ons can address include aerial photography, automobiles, drones, stunts, special effects, pyrotechnical effects, underwater shoots, weapons, animals and specialty vehicles.
Reach Out To The Entertainment Insurance Brokers
Filmmaking is a substantial investment, and safeguarding your project can provide considerable peace of mind. Film production insurance protects everyone involved in your production from liability claims.
If you are looking for an experienced broker who can help you obtain the right policies to protect your production at a reasonable rate, get in touch with the entertainment insurance brokers at MFE Insurance Brokerage. Their specialization in film production insurance gives them the insight needed to find the best policy for your production's specific needs to ensure optimal coverage.