Operating a business in the entertainment industry can be incredibly lucrative, but it is essential to ensure that all of the potential risks associated with accidents and lawsuits are considered. A comprehensive entertainment insurance policy can help address these risks. Before purchasing entertainment insurance, here are a few important points to consider.
Entertainment Insurance Is A Broad Category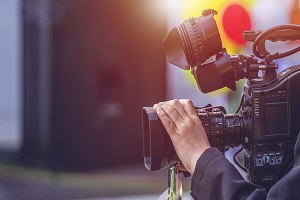 First, it is important to understand that entertainment insurance is not a specific type of insurance. Instead, it is a way of describing an insurance package aimed at the entertainment industry that is composed of a series of policies that work together to provide optimal coverage to the business.
These policies are tailored by insurance professionals to the industry in question, ensuring that all risks are covered and allowing different types of entertainment companies to save money by only paying for the specific types of protection that they need. Therefore, it is essential to work with an insurance provider who has experience in the entertainment industry and understands the specific risks involved.
Even Smaller Entertainment Businesses Need Entertainment Insurance
While it may seem obvious that a big-budget film production or a world tour by a top-selling musician would need to have comprehensive insurance in place, even entertainers who operate on a smaller scale, such as local musicians, jugglers, clowns and photographers, need to have proper protection in place. The specific cost of an insurance policy depends on a variety of factors related to the risks involved, but many smaller entertainment businesses can get affordable rates for protection.
Understand What Is Included In Liability Insurance
All types of entertainment businesses need to purchase general liability coverage to protect themselves from third-party claims. For example, musicians, photographers and video producers all need a general liability policy to protect them from third-party claims related to property damage, personal and advertising injury, and bodily injury. This type of coverage is typically needed before you can film on location, perform work for others, or rent a facility.
When it comes to liability coverage for entertainers, it is important to look at the exclusions that will be added to the policy that could create gaps in coverage and find ways to address these risks. These might include exclusions for injuries to performers or liquor liability, among others.
Errors & Omissions Insurance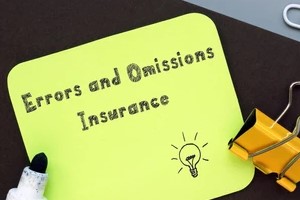 Producers of films and videos of all sizes need to take out a producer Errors and Omissions insurance policy to cover third-party claims that allege the unauthorized use of plots, ideas, names, titles, formats and other acts. This may also cover claims related to intentional torts such as slander, defamation, invasion of privacy and libel.
These policies may be short-term to cover single production or long-term to provide protection for a series of productions. It is important to find out if the policy you are considering is claims-made or occurrence-based.
Equipment Floaters
Many entertainment businesses own or rent valuable equipment that they need to transport from job to job, such as recording or sound equipment, props, musical instruments, lights, cameras, sets and wardrobe. These types of movable items can be insured using an equipment floater, but the policies that are available vary widely.
Some offer short-term coverage while others are applied on an annual basis. It is important to check whether the policy you are considering covers named perils only or is issued on an all-risk basis. Policyholders should also make sure that the coverage territory includes every country where the equipment will be used.
Protection For Negatives, Film And Video Tape
Businesses operating in the entertainment industry, particularly those involved in production, need to ensure they have negative film and videotape coverage in place to cover direct physical loss or damage to any raw videotape or film, exposed film, software and other materials that may be used to create soundtracks, tapes and images. It is important to pay attention to the exclusions and ensure you have protection for all the components of your production.
Faulty Stock, Camera And Processing Insurance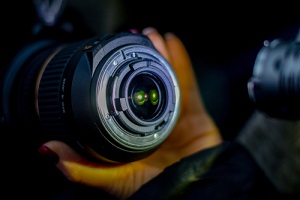 Another type of insurance that production companies need to consider is faulty stock, camera and processing insurance. Covering the same types of properties addressed by negative, film and videotape coverage, this type of insurance covers damage or loss caused by certain perils, such as the use of faulty sound equipment, accidental erasure and fogged equipment.
Reach Out To The Entertainment Insurance Professionals At MFE Insurance
Because there is no one-size-fits-all entertainment insurance policy, businesses in this industry need an insurance brokerage that specializes in entertainment insurance on their side.MFE Insurance has the knowledge and experience to provide your business with cost-effective coverage that meets your insurance requirements. Reach out today to learn more about our tailored entertainment insurance packages for businesses of all sizes.