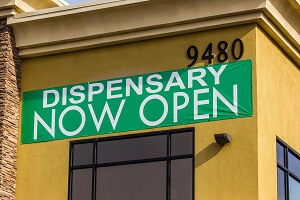 Owning a cannabis dispensary is a new and increasingly popular business venture thanks to the more favorable landscape for marijuana products across much of the nation. While each state's individual requirements and legality are different, many places are experiencing a dispensary boom thanks to loosening restrictions.
If you are considering owning a dispensary—or if you already do and want to know what to do next—you will need to consider how to protect that investment. Insurance is a critical part of owning any business, but insuring a dispensary is often more challenging than people anticipate.
Here's what you need to know about owning a dispensary, how to keep it safe and which areas present the greatest risk.
Cash Is King—And So Is Theft
Because marijuana legality is different across state lines and between federal and state levels, cash is still king when it comes to cannabis purchases. While this can make a lot of the back-end of managing a dispensary easier, since many choose not to utilize payment processors and all of the details that go into that process, it also leaves your business exposed to theft.
People know that dispensaries often carry large sums of cash, and securing crime insurance is a critical step to protect your business against malevolent actors.
Liability Claims Are Common
If someone is hurt by a product that a business sells, the person can attempt to take legal action against the business on the grounds that the business is liable for the damage caused. The same is true of cannabis dispensaries; people who have negative effects from marijuana may attempt to make a liability claim.
Vape batteries can explode, other hardware can malfunction, and dispensaries need to be prepared for the higher than average liability that the industry includes. Liability insurance will protect you from paying for damages out of pocket in the event that someone succeeds in a liability claim.
Insurers Balk at Dispensary Coverage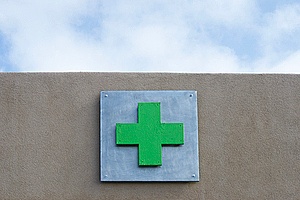 One thing that most people do not fully realize when they purchase a dispensary is that securing insurance is less a question of "what kind" and more a question of "if." The majority of insurers write marijuana exclusions into their policy because they believe that the industry is inherently risky.
Thus, if you plan to own a dispensary, you will need to do your research to ensure that the policies you choose truly do cover your business. Ideally, you should work with an insurer with a focus on the cannabis industry because they provide not only robust coverage but also a wide range of potential policies to address cannabis-specific needs.
Cyber Threats Are Real
Most dispensaries do not have the advantage of working with a national name or brand that has already set up a robust payments processing system. Because of this, owners are left to tackle this facet on their own—and without deep knowledge of the technology they are using, they can find themselves suffering from data breaches and other information threats.
Something as simple as accidentally leaking customer payment details can leave your dispensary in legal trouble, but it's wise to move away from entirely cash payments. Knowing this, be sure to purchase cyber insurance to cover liability in this area.
Recalls Happen
Any business can recall a product if it does not function as intended or ends up being harmful to customers, but in general, businesses that sell consumable items (like food, drinks and other products that go inside the body) are at a higher risk of issuing a recall.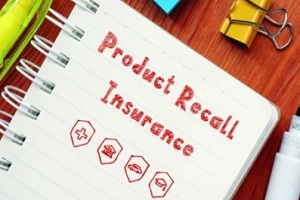 The same is true of cannabis. If you discover that a batch has been contaminated, for example, it is wise to recall the entire product line to ensure that people stay safe and do not fall ill from use.
When a dispensary issues a recall, they stand to lose a lot of money—not only from the lack of sales versus the investment in the product but also due to damage to their reputation and a temporary reduction in their offerings. Recall insurance can cover a dispensary and make this process less financially damaging so dispensaries can do the right thing.
Work with a Cannabis-Focused Insurer to Protect Your Dispensary
Whether owning a dispensary is still a goal for the future or you have made a commitment and are planning your next steps, be smart about insurance coverage. Investment in this area will protect you from significant financial burdens if things go wrong.
The experts at MFE Insurance focus on assisting dispensaries with their unique needs. Reach out to learn more or to discuss your goals and risks.