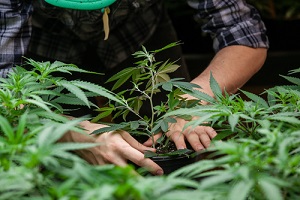 Cannabis insurance policies are vital for covering the many risks inherent in operating a business in the marijuana industry. Insurance is one of the best investments you can make in your business, but cost remains a big consideration for many cannabis companies. Thankfully, these policies are often more affordable than business owners expect, although there are many factors that influence the price. Here is a closer look at how cannabis insurance works and how much you can expect to pay for a policy.
Types Of Cannabis Insurance
There are several types of cannabis insurance policies that cover different risks, and the specific policies that a company purchases is one the biggest factors influencing the cost of cannabis insurance. Outlined below are some of the most popular options.
General Liability Insurance
A commercial general liability insurance policy protects against the general hazards that are associated with carrying out the business's daily operations. It is appropriate for all types of marijuana businesses and protects against risks like damage to the business's property.
It provides blanket coverage for claims related to injured workers, patrons and the property and is recommended for all types of businesses. For example, it might cover incidents where a fire in your shop leads to smoke damage in a neighboring building or a customer's medical bills stemming from toxins they ingested that were traced back to the marijuana you sell.
Crop Insurance
This type of cannabis insurance is geared toward marijuana growers and can provide financial assistance should the crops sustain damage in some way. It covers risks to crops from natural disasters like drought or heavy rain, and it also extends to marijuana grown indoors as well as seeds and harvested crops.
Equipment Insurance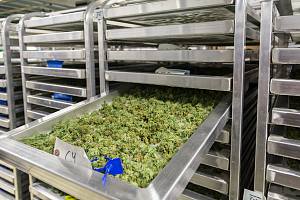 It is a good idea for marijuana growers and processors to take out equipment insurance to offer protection in the event that their equipment becomes damaged. Because processors and growers rely on the equipment in their facilities to carry out their work, insurance is needed to protect intricate and expensive systems that could prevent the business from operating in the event of damage or loss. Many marijuana growers are targeted for theft, and this type of insurance can also cover such losses.
Vehicle Insurance
Driving is dangerous and road accidents are not uncommon, which is why protecting your business's vehicles with insurance is essential. In particular, cannabis companies that rely heavily on vehicles, such as testing facilities and secure transporters, can benefit from having this extra layer of protection in place to provide financial assistance in the case of physical injuries that are caused by road accidents. When your employees operate company vehicles, it is essential that they are insured against potential losses, and you must also protect your vehicles from theft or damage.
Commercial Property Insurance
This type of policy is for your business-owned property and covers the insured value minus a deductible when items become damaged in a covered event. Some of these covered events include vandalism, fire, theft, windstorms and hail.
Workers' Compensation Insurance
Workers' compensation insurance is needed to protect your marijuana business in the event that an employee is injured in the workplace. This type of insurance is required in nearly every state of the nation and can cover injured employees' medical bills and their replacement wages. For example, it could cover injuries such as a sudden traumatic injury like those caused by an explosion at a manufacturing facility as well as repetitive stress injuries like back strain caused by harvesting crops.
Factors That Influence Cannabis Insurance Costs
In addition to the type of insurance that a cannabis business takes out, its costs depend heavily on the industry segment in which they are involved. For example, dispensaries can expect to pay a relatively low amount in premiums, anywhere from $700 to $3,000 a year for general liability. Outdoor growers, in contrast, may need to spend tens of thousands of dollars a year for their insurance because of the vast amount of business property they possess and the need for crop insurance.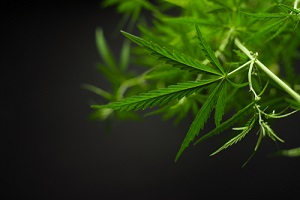 Cannabis insurance for small, indoor cultivation facilities might run around $4,000 to $10,000 a year for general liability and commercial property insurance. Crop coverage, meanwhile, could add a further $5,000 to $8,000 to the total. Because manufacturers of infused products and edibles need to insure against liability, lawsuits, cannabis stock and equipment damage, their yearly insurance costs could run between $5,000 and $12,000.
Reach Out To Our Cannabis Insurance Specialists
As a cannabis business owner, it is essential that you get insurance that is tailored to your operations. MFE Insurance Brokerage has the experience and knowledge needed to navigate the complicated web of state regulations governing marijuana insurance and can help you get appropriate insurance to protect your business. Get in touch our their friendly team to discuss your needs and learn more about pricing.