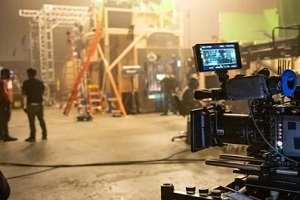 Film producers are responsible for the enjoyment of thousands or even millions who view their work. However, behind the scenes of a well put together production are dozens of difficulties, from equipment malfunctions to accidental copyright infringement and the constant worry about injury to the talent on set.
In order to protect themselves from these types of risks, film production companies will typically purchase insurance that addresses their specific pain points. Instead of buying individual policies for each specific issue, companies can purchase annual production insurance, which spans a wider range of potential challenges.
Here's what you need to know about what annual production insurance covers, what it doesn't and how to make coverage as affordable as possible.
What Does Annual Production Insurance Cover?
The overarching umbrella of annual production insurance covers a wide range of potential issues both on and off set. However, each policy will be different, and you should work with an insurance professional to make sure that your needs are adequately met and that nothing is left out. Some of the most common inclusions in annual production insurance cover:
Equipment – Whether rented or owned, the equipment used during filming is covered from damage or theft. You'll still need to pay a deductible, but this is often paltry compared to the cost of replacing a cinema rig. A higher deductible means a lower premium and vice versa on average.
E&O – Errors and omissions insurance is sometimes called professional liability insurance, but no matter its name, it covers the same thing: liability for non-tangible damages. That is, if your production runs afoul of copyright, slander, libel and similar problems, E&O can protect you. The production's size is what determines the cost of E&O insurance, as bigger productions have more moving parts and more potential for damage.
General liability – If a party who is not involved with the production is injured on set or if someone's property is damaged as a result of filming, general liability has you covered. This can happen, for instance, when an on-location stunt goes wrong, and a member of the public nearby is injured.
Worker's compensation – If injuries to your crew are your main concern, that's what worker's compensation insurance is for. When a member of the cast or production crew is injured on set, this policy pays out for their medical care and even the costs for them to recover, such as physical therapy, if necessary.
How Annual Production Insurance Differs from Short-Term Coverage
If you're working on a small project or if it feels like committing to a broad policy is overkill, you might be considering short-term coverage instead of annual production insurance.
However, short-term insurance is meant to cover a single production that occurs within the span of one year. If you are tackling multiple projects or you need more comprehensive coverage, annual production insurance is usually more cost-effective than taking out multiple short-term policies.
Controlling the Cost of Production Insurance
Any insurance product is going to cost you some money in premiums. However, you have a say in how expensive your insurance for your productions becomes. The things that you can do to reduce the cost include:
Get Your Film Insurance from the Pros
Insuring film productions strategically requires industry knowledge, which is why it's best to work with an insurer who has successfully helped film studios for years. The experts at MFE Insurance work with the film industry regularly and can help you identify areas of risk. Reach out to learn more about the insurance types that we offer or to schedule an appointment to get started on a policy that's right for you.