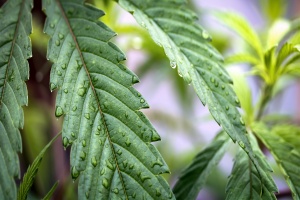 If you operate a cannabis business in Colorado, then you need to acquire Colorado cannabis insurance to stay protected from unexpected costs that could financially cripple your business. MFE Insurance offers a range of cannabis insurance policies for Colorado cannabis organizations.
Cannabis Insurance Policies Offered In Colorado
The cannabis insurance policies your business requires may vary, depending on the type of cannabis organization. MFE Insurance is able to meet any needs you may have with a wide variety of cannabis insurance policies. Here are the ways in which MFE Insurance can help your Colorado cannabis operation stay protected from high out of pocket expenses.
General Liability Insurance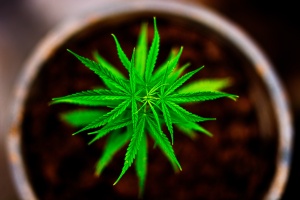 General liability insurance has a broader application than many other policies as it covers most instances of property damage and bodily injury to workers, customers and other third parties. Among other possible coverages, general liability insurance covers attorney fees, settlement costs and medical bills to ensure your business does not suffer a monetary loss stemming from a potential lawsuit.
Product Liability Insurance
Whether you are a grower, processor, transporter or retailer of cannabis in Colorado, you need a product liability insurance policy. When you choose MFE Insurance, product liability insurance covers legal payments (attorney fees, settlements, etc.), medical costs of the third-party who made the claim if necessary and property damage costs that result from using your cannabis product.
Crop & Inventory/Finished Stock Insurance
There are a plethora of different accidents that can occur during the cannabis cultivation process. From natural disasters that destroy the plant, to damages that occur after the cannabis is prepared for sale. When accidents occur to your crop or inventory, MFE insurance can cover the cost and protect your Colorado cannabis business from monetary loss.
Commercial Auto Insurance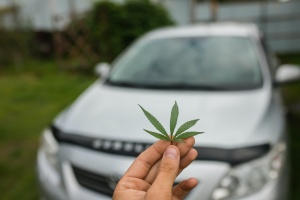 Commercial auto insurance is applicable to any Colorado cannabis company that relies on the use of commercial vehicles. Not only does this include transporters, but it may also include retailers, growers, farmers and processors as well. Our commercial auto insurance policies at MFE Insurance cover both physical damages and theft (comprehension and collision), as well as property damage and bodily injury (auto liability).
Workers Compensation Insurance
With the exception of a few businesses, every Colorado cannabis business must provide workers compensation for their employees. At MFE Insurance, our policyholders are protected from monetary loss attributed to medical costs, replacement income, retraining cost and permanent injury compensation if an employee gets hurt while on the job.
Umbrella / Excess Liability Insurance
Umbrella insurance, also called excess liability insurance, protects your Colorado cannabis business from monetary loss due which exceeds the limits of your primary liability policy. Regardless of the financial situation, our team at MFE Insurance can cover you for any costs that are not included in your primary policy with an umbrella insurance policy.
Equipment Breakdown Insurance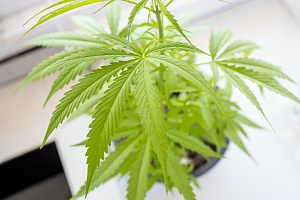 Equipment breakdown insurance covers damage and other concerns related to the equipment and machinery your Colorado cannabis business relies on to operate. Policyholders with MFE Colorado cannabis insurance are covered for repair and replacement costs of hydroponic watering systems, industrial fans and other types of cannabis equipment.
Cyber Liability Insurance
Policyholders with cyber liability insurance are covered financially if a data breach occurs with their cannabis organization. A data breach can lead to others gaining access to credit card information, social security numbers and other third-party information. This can lead to expensive legal fees, settlement costs, customer notification costs and funding for public relations damage control, which we cover here at MFE Insurance.
Loss Of Income Insurance
A loss of income can occur if a natural disaster or other unexpected circumstances develop that financially affects your company over an extended period of time. Whether you need to relocate your business, cover payroll for employees, make mortgage payments, etc., MFE insurance has you covered with a loss of income insurance policy.
Employee Benefits Insurance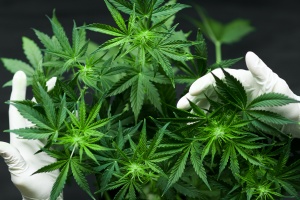 Your Colorado cannabis company is vulnerable to substantial monetary loss if one of your employees does not receive the benefits they are entitled to with your company (health insurance, retirement plans, etc.). MFE Insurance offers employee benefits insurance to protect you from financial hardship if these issues arise.
Crime Insurance
Unfortunately, crime is a risk that all cannabis businesses should take seriously. With crime insurance from MFE Insurance, you are covered in the event an employee or a third party steals from you, commits fraud or if another crime affects the financial aspect of your business.
Property Insurance
Property insurance protects you from monetary loss related to property damage. We cover the repair and replacement costs of your property, in addition to loss of income, extra expense, water backup of sewer or drain and other costs that can have a significant negative financial impact on your business.
EPLI Insurance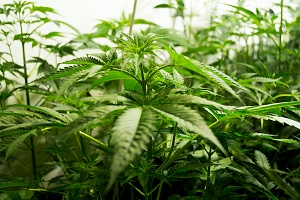 Claims of not paying for overtime work, sexual harassment and discrimination based on age, sex and race could be made against your company. Employment practices liability insurance (EPLI Insurance) protects your Colorado grow operation or dispensary from financial loss due to claims of employee discrimination. We cover the legal fees, settlements, necessary payroll payments and more.
Product Recall Insurance
Any business that manufactures or distributes consumable products should consider acquiring product recall insurance. Once a product is recalled and made public the manufacturers or distributors are responsible for retrieving the products back and properly disposing of them. Oftentimes businesses are not prepared to handle the costs. Product recall insurance protects a business from this and covers loss of profit, contamination of other products, shipment costs, disposal costs restocking costs, and more.
Colorado Organizations We Provide Cannabis Insurance For
We assist all types of Colorado cannabis businesses. In addition to dispensaries and grow operations, we cover product transporters, laboratories, property owners and more. Here are insights into how we can help each type of Colorado cannabis business.
Provisioning Centers & Retailers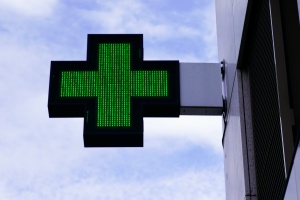 Dispensaries and other retailers require Colorado cannabis insurance to protect themselves from third-party lawsuits, property damage and other employee lawsuits, among other potential financial concerns. MFE Insurance takes care of our policyholders and can custom-tailor a plan to meet the exact needs of your dispensary.
Growers & Farmers
Growers and farmers are vulnerable in a lot of ways. If your grow operation relies on expensive equipment and machinery, operates outdoors or has employees, then you should consider extensive Colorado cannabis insurance to protect you from potential lawsuits, equipment damage crime and worker injury.
Processors & Laboratories
Processors and laboratories are in charge of taking the cannabis plant and turning it into the finished product and packaging it properly according to Colorado state laws and regulations. Subsequently, all processors and laboratories in Colorado must protect themselves and minimize financial risk with general liability insurance and product liability insurance, in addition to additional policies that are applicable.
Product Transporters
Of course, any Colorado cannabis company that uses commercial vehicles regularly should have commercial auto insurance, along with a general liability policy. At MFE Insurance, we can help you minimize the risk of financial loss due to lawsuits, damage to your commercial vehicles and other concerns through Colorado cannabis insurance.
Ancillary Cannabis Companies
Ancillary cannabis companies are any company or professional who works directly with a business within the cannabis industry. This includes attorneys, marketing companies and more. Ancillary companies also benefit from cannabis insurance in Colorado to avoid high out of pocket expenses.
Property Owners & Landlords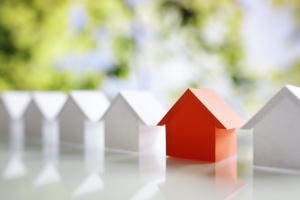 Regardless of your involvement directly in the cannabis industry, if you are renting your property to a tenant who uses your property for commercial use, then you are susceptible to repair costs, lawsuits and more. Our team at MFE Insurance protects property owners and landlords financially.
Speak To The Colorado Cannabis Insurance Brokers
Our Colorado cannabis insurance brokers can answer your questions and get you started with your cannabis insurance policy today. Give us a call at 213-266-7990 to get the process started.