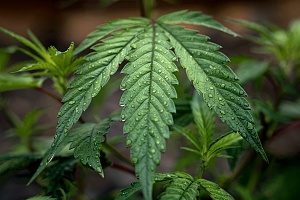 Washington is one of the more progressive states when it comes to the legalization of marijuana for recreational use. Regardless of how progressive Washington is, dispensaries and growers still need to protect themselves from high unexpected costs, including potential legal and attorney fees, property damage repair and replacement and more with a comprehensive Washington cannabis insurance policy.
Cannabis Insurance Policies Offered In Washington
While cannabis businesses can run smoothly without potential lawsuits, property damage or monetary loss issues can arise at unexpected moments. MFE Insurance offers Washington cannabis insurance to ensure dispensaries and growers are protected if your cannabis business runs into legal issues, property damage, auto accidents and cyber-attacks, among other concerns.
General Liability Insurance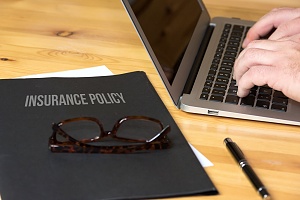 Washington provisioning centers, processors, product transporters and landlords especially need general liability insurance. General liability insurance from MFE Insurance protects your business by covering the cost of attorney fees, legal settlements, medical costs and replacement costs for damaged property if a claim of bodily injury or property damage is made against your Washington cannabis business.
Product Liability Insurance
The cannabis industry in Washington is still young, and the products sold could have adverse effects if not properly prepared, packaged or used by the consumer. Product liability protects you financially if you are engaged in legal concerns involving the use of a product you grew, processed or sold.
Crop & Inventory/Finished Stock Insurance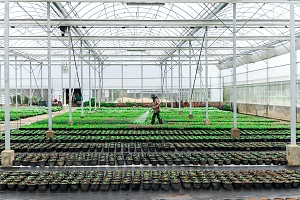 Growers need crop insurance in case of a natural disaster or other circumstances that destroy or damage their crop. Inventory/finished stock insurance refers to the cannabis after it has been converted from the raw plant into the product that is ready for sale. Dispensaries and other retailers, along with other Washington cannabis organizations, need finished stock insurance.
Commercial Auto Insurance
If your Washington cannabis business relies on the use of purchased, rented or unowned commercial vehicles, then you need commercial auto insurance. This offers financial security for your business by covering the cost of any accidents that occur. Our policyholders at MFE Insurance receive comprehension and collision coverage and auto liability coverage.
Workers Compensation Insurance
Workers compensation provides payment to your employees if they are injured or fall ill while working for you and require time away from their job duties. In Washington, workers compensation is required for every employee, which means every employer with one or more employees should have workers compensation insurance.
Umbrella / Excess Liability Insurance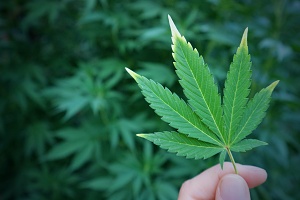 If you have a primary liability policy that places limits on your coverage, then you should protect your cannabis business with an umbrella/excess liability insurance policy. This policy provides you with financial stability by covering all costs that exceed the limits of your primary liability policy, which can save you from huge sums of out of pocket expenses.
Equipment Breakdown Insurance
Equipment is often an essential component for cannabis businesses, especially for farmers and processors. If your cannabis business would be in a difficult financial position if your key equipment and machinery items were damaged or broken, then you should invest in equipment breakdown insurance to reduce your financial risk.
Cyber Liability Insurance
Cyber crimes are more commonplace now than they were ten years ago. Considering how young the cannabis industry is and the huge financial consequences of a data breach with your company, MFE Insurance encourages all Washington cannabis businesses to invest in cyber liability insurance, which covers the cost of notifying affected third-parties, paying for reputation management and public relations and legal costs.
Loss Of Income Insurance
Loss of income insurance with MFE Insurance protects you if you experience a covered loss over an extended period of time. For example, MFE Washington cannabis insurance will pay for relocation fees if your current property is undergoing repairs after a natural disaster.
Employee Benefits Insurance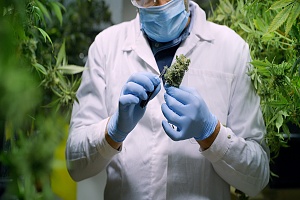 Employee benefits insurance protects your employees and your company if one or more employees are unable to receive their benefits. We cover the expenses related to life insurance policies, health insurance, dental and retirement plans.
Crime Insurance
As mentioned, the cannabis industry in Washington is still young, which increases the risk for dispensaries, growers and processors. Crimes can occur to anyone, regardless of how well they operate and how good their security system is. At MFE Insurance, our policyholders are protected from monetary loss due to crimes such as fraud and theft.
Property Insurance
Property insurance with MFE Insurance covers damage to your company's property. This might include but not be limited to your building, fixtures, improvements and inventory. With a property insurance policy, we will cover your costs to replace or repair property that is damaged or stolen.
EPLI Insurance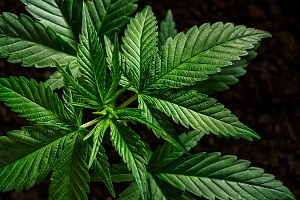 Employment practices liability insurance (EPLI insurance) offers financial coverage if one or more of your employees makes claims of discrimination, harassment or has other discrepancies that could lead to legal action. We cover attorney fees, settlement payments and more coverage that is related to interactions with employees.
Product Recall Insurance
Insurance policies are made to give businesses peace of mind when financial risks occur. Product recalls is one of the many financial risks business that manufactures or sells consumable products face. Product recall insurance from MFE Insurance will cover the costs of the retrieval of products, shipping, proper disposal and much more.
Organizations In Washington That We Provide Cannabis Insurance
We have experience offering coverage for all types of cannabis companies in Washington. To name a few, we work with provisioning centers, retailers, farmers, processors, product transporters and landowners. Let's take a closer look at the financial protection we offer each cannabis organization specifically.
Provisioning Centers & Retailers
Provisioning centers and retailers (such as marijuana dispensaries) sell the cannabis product directly to the consumer. This puts them at a higher risk than other cannabis organizations in Washington, particularly as it relates to third-party lawsuits. We encourage all dispensaries in Washington to protect themselves financially with a Washington cannabis insurance policy.
Growers & Farmers
If you grow and cultivate cannabis in Washington, then you also have responsibility and regulations to follow. Despite how careful your cannabis grow organization operates, lawsuits can occur, in addition to property damage and damage to your crops. Give MFE Insurance a call to start your Washington cannabis insurance policy promptly.
Processors & Laboratories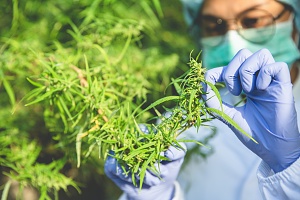 Processors and laboratories in Washington are essentially the middlemen between the farmer and dispensary. They take the raw cannabis plant and make the finished product, such as topicals, edibles and concentrates. If lawsuits are filed or damage occurs to your property or inventory, then our team at MFE Insurance goes to work on your behalf to ensure you do not suffer a monetary loss.
Product Transporters
Product transporters rely on transportation of commercial inventory. This means they require commercial automobile insurance, in addition to product liability and general liability coverage. With coverage from MFE Insurance, you never have to worry about high out of pocket costs if an auto accident occurs involving your business.
Ancillary Cannabis Companies
Law firms, marketing departments, technology companies and other professionals who work directly with businesses within the cannabis industry can also benefit from Washington cannabis insurance. This protects you financially from lawsuits, medical expenses, damage repair and more.
Property Owners & Landlords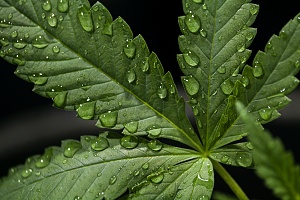 Property owners and landlords who either operate their own cannabis business or rent to tenants who have a cannabis business need insurance, especially property and crime insurance. Give MFE Insurance a call if you are a property owner or landlord in need of cannabis insurance in Washington state.
Speak To The Washington Cannabis Insurance Brokers
You can start your Washington cannabis insurance policy today by calling our insurance brokers at MFE Insurance at 213.266.7990. We will ensure you get the coverage you need to minimize risk for your cannabis business.