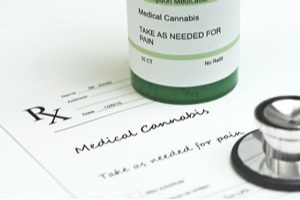 Medical marijuana is making a big difference in the lives of many people who suffer from chronic pain and serious illness, and the legal cannabis industry is currently one of the fastest-growing markets in the country. However, many New York marijuana businesses are finding themselves facing unique challenges that are specific to the cannabis industry, on top of the risks that all New York businesses face.
Some of the lawsuits and claims that can arise in this industry relate to matters such as pesticide residues, unsafe handling, warning labels, and side effects. Moreover, medical marijuana dispensaries and other cannabis businesses are vulnerable to problems such as theft and fires.
If the unexpected happened, would your business be able to bounce back? The best way to ensure your New York cannabis business is prepared for all manner of risk is with a comprehensive insurance policy from MFE Insurance.
Our New York Cannabis Insurance Policies
MFE Insurance offers a broad range of policies aimed at offering maximum protection to cannabis-related businesses, and we tailor our coverage to suit the needs of every client. Here is a look at some of the insurance coverage your business may need.
General Liability Insurance
A general liability policy from MFE Insurance can protect your cannabis-related business from claims of property damage and bodily injury to third parties that occur on your business's premises. Our policies offer protection for a broad range of potential liability issues related to incidents involving individuals who are not your employees. For example, if a customer at your dispensary slips on the floor, falls and sustains injuries, they could sue you for medical expenses and damages. A general liability policy would offer protection for this type of claim.
Property Insurance
All New York cannabis businesses need property insurance to cover damage to their property. This type of policy can help your growing operation or dispensary with the costs associated with repairing or replacing covered damaged property, such as your business's building, contents, inventory, and computer systems. It can also cover issues such as water backups.
For example, if someone working in your growing operation accidentally breaks a pipe that is used to water the plants, this type of policy could help repair or replace the broken system.
Product Liability Insurance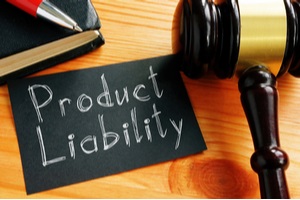 Product liability is another essential type of insurance for all cannabis businesses in New York, protecting your company in cases where the use of your products results in injury or damage to others and they decide to sue. It is particularly important in the cannabis industry, where recent legalization means that many customers will be new to the products and may not be familiar with proper usage.
Product Recall Insurance
If your cannabis business sells any type of consumable product, there is always a chance that it could be subjected to a recall. This type of policy can help with costs related to retrieving recalled products, such as shipment, disposal, restocking, loss of profits, and warehouse costs.
Loss Of Income Insurance
A cannabis loss of income policy from MFE Insurance can protect your business against the loss of income stemming from a covered loss. For example, in the event of a natural disaster that renders your business inoperable, it could cover payroll, taxes, advertising, and mortgage payments.
Cargo Insurance
Cannabis cargo that would be difficult to replace, such as harvested crops, can be covered using a cargo insurance policy from MFE Insurance. This protects your business from financial loss should your cargo be stolen, damaged or lost during transport or while being loaded and unloaded from vehicles.
Equipment Breakdown Insurance
MFE Insurance offers equipment breakdown insurance for New York cannabis businesses to cover the essential equipment needed for your operations. This will allow you to repair or replace broken equipment and help ensure your business can run smoothly in the event of a breakdown. It could cover items such as heating lamps, security systems, industrial fans and hydroponic watering systems, among others.
Cyber Liability Insurance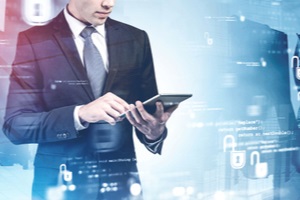 Cover your New York cannabis business from information mismanagement and data theft with a cyber liability insurance policy from MFE Insurance. Our policies can cover your business's liability if there is a data breach involving sensitive information such as credit card numbers, health records, or social security numbers.
These policies cover legal fees for court defense, settlements or judgments, credit monitoring services for affected parties, and public relations damage control services.
Talk To The Cannabis Insurance Professionals
Make sure your New York cannabis operation is prepared for the unique risks you face with a comprehensive insurance policy from MFE Insurance. Our team will work with you to ensure that all of your potential risks are properly addressed in a way that works with your budget. Get in touch today to learn more about our offerings.