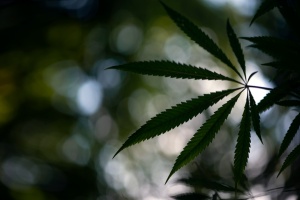 Marijuana for recreational use has only been legal in Maine since 2016. Protecting you and your cannabis business from lawsuits, property damage and other risks is essential. MFE Insurance offers Maine cannabis insurance, and we can ensure any unexpected covered costs do not affect the long-term stability of your business.
Cannabis Insurance Policies Offered In Maine
Various types of cannabis organizations are allowed to operate in Maine. Whether you are a dispensary, grower and cultivator or another cannabis organization in Maine, you may need all or some of the insurance policies listed below.
General Liability Insurance
Every business in Maine should have general liability insurance, especially those who operate within the cannabis industry. This policy covers your financial responsibilities after a bodily injury or property damage lawsuit. It may also cover medical expenses to workers and third-parties when necessary.
Product Liability Insurance
If someone claims your cannabis product causes bodily harm to them, they may file a lawsuit against you. Regardless of the legitimacy of the claim, lawsuits can be a huge financial burden. Product liability insurance from MFE Insurance protects your company from financial loss by covering necessary legal payments and other financial obligations.
Crop & Inventory/Finished Stock Insurance
Product liability insurance protects your business if someone claims your product caused bodily harm or property damage, whereas crop insurance and inventory/finished stock insurance protect you from any damage that occurs to the plant or product before it is sold. MFE Insurance offers both crop insurance and inventory/finished stock insurance for growers, processors, transporters and provisioning centers.
Commercial Auto Insurance
Commercial auto insurance protects your company from high financial costs if an auto accident were to occur. If one of your workers is involved in an auto accident while driving a company vehicle or while on the job, then MFE insurance can cover medical expenses, legal fees and more. We also cover the repair and replacement costs if physical damage or theft occurs.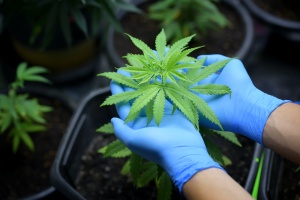 Workers Compensation Insurance
Workers who are injured or ill and unable to work are eligible for workers compensation. Maine requires most businesses to have workers compensation coverage. We provide insurance policies for workers compensation here at MFE Insurance, and we protect you from financial loss by covering replacement income, medical costs, costs to retrain new employees and more.
Umbrella / Excess Liability Insurance
Your primary liability policy should cover most of the costs associated with legal fees, repair and replacement of damaged property, medical expenses, etc. However, it may not cover all the costs, which is when excess liability insurance takes effect. Our umbrella insurance policy covers any costs your primary liability policy does not.
Equipment Breakdown Insurance
Equipment breakdown insurance covers your company's equipment and machinery. This means if your equipment gets damaged, we cover the repair and replacement costs. We help with all types of cannabis equipment, including hydroponic watering systems, industrial fans and heating lamps.
Cyber Liability Insurance
Your Maine cannabis business should protect itself from cyber crimes with cyber liability insurance from MFE Insurance. We can protect you from monetary loss that results from data theft and information mismanagement, which can lead to third-party lawsuits if social security numbers, credit card information and other private information ends up in the wrong hands.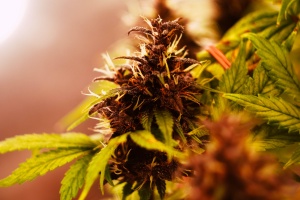 Loss Of Income Insurance
Loss of income insurance protects you from financial loss over an extended period of time due to a natural disaster, pandemic or another disruption that impacts your business long-term financial success. Your Maine cannabis company should protect itself from high out of pocket expenses due to relocation after a natural disaster, reinstatement fees, payroll, taxes and more that we cover here at MFE Insurance.
Employee Benefits Insurance
If your company offers health insurance, retirement plans and other employee benefits, then you should protect yourself from high expenses if the coverage fails. For example, if a new employee gets injured before their employee benefits take effect and your company is responsible for the medical costs, then MFE Insurance's employee benefits insurance will cover the costs so you are not financially responsible.
Crime Insurance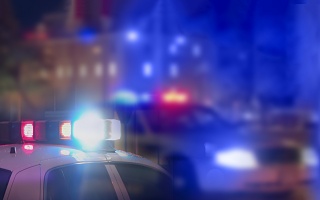 The cannabis industry in Maine is still young, and crimes from employees and others can occur despite measures to prevent them. To ensure you are protected financially in the event theft, fraud, forgery and other types of crimes occur, contact MFE Insurance to register for our crime insurance policy.
Property Insurance
Property insurance protects the physical property in Maine at which you operate. MFE Insurance also includes computers, fixtures and other related hardware in property insurance for all policyholders, ensuring you are adequately protected financially if unexpected damage occurs.
EPLI Insurance
Your Maine cannabis dispensary or grow operation likely relies on the help of multiple employees. If so, then you need EPLI Insurance to protect yourself from claims of discrimination and other employment-related discrepancies. We cover defense costs for claims against your Maine cannabis company and other fees related to employee discrepancies.
Product Recall Insurance
Product recall insurance is designed to protect a business from the financial burden associated with a recall. A recalling process takes time and money a business does not normally account for when manufacturing or selling products. Recall insurance covers the costs related to retrieving the products, shipment, proper disposal, restocking, loss of profit, and much more. The insurance experts at MFE Insurance will cover these costs and assist throughout your insurance claim.
Maine Cannabis Organizations We Provide Cannabis Insurance For
MFE Insurance helps in every aspect of the cannabis process, and we help growers, processors, dispensaries and more.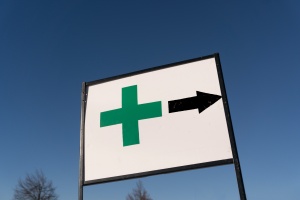 Provisioning Centers & Retailers
Dispensaries and other provisioning centers and retailers deal directly with the consumer. This leaves them vulnerable to lawsuits if a customer believes the product they purchased caused them bodily harm. For example, a customer may state there are pesticides in the cannabis product. To protect yourself financially from these instances, be sure to purchase Maine cannabis insurance.
Growers & Farmers
Growers and farmers rely upon equipment and machinery, so equipment breakdown insurance in addition to general liability and product liability coverage are important. MFE Insurance works with all types of cannabis growers and farmers in Maine, and we can tailor an insurance plan to ensure you are properly protected.
Processors & Laboratories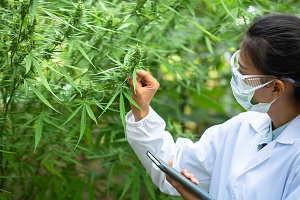 Processors and laboratories are responsible for turning the cannabis plant into the cannabis product. This leaves them liable to lawsuits, equipment repair costs and other financial concerns. Maine cannabis insurance from MFE Insurance can protect your processing center or laboratory from monetary loss.
Product Transporters
Product transporters are responsible for moving the cannabis product from the processor/laboratory to the dispensary (or another place of commercial sale). If your Maine business includes product transportation, then you will need to protect yourself with product liability insurance, commercial auto insurance and other Maine cannabis insurance policies.
Ancillary Cannabis Companies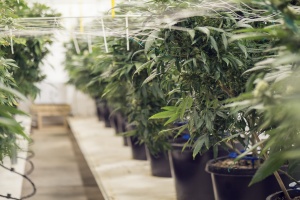 Attorneys, marketing groups and other organizations that work with cannabis growers, processors and provisioning centers need insurance to protect them from third-party lawsuits and other potentially troubling incidents. Our team at MFE Insurance can cover the cost for a range of concerns to ensure your ancillary cannabis company does not experience a monetary loss due to a covered concern.
Property Owners & Landlords
If you are a property owner or landlord of a tenant who uses the commercial space to grow, process or sell cannabis in Maine, then you need Maine cannabis insurance to protect you from potential financial concerns that result in high out of pocket costs. Most notably, property owners and landlords need property insurance and crime insurance, which we offer here at MFE Insurance.
Speak To The Maine Cannabis Insurance Brokers
Call our team at 213-266-7990 to speak with our Maine cannabis insurance brokers today. We can discuss your insurance needs and ensure you are protected from monetary loss and accident with Maine cannabis insurance.