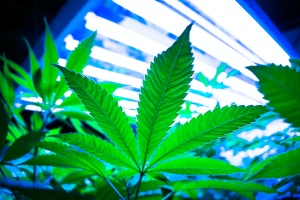 Massachusetts cannabis insurance protects your cannabis business from costly out of pocket expenses. Whether you are a dispensary, grower and cultivator, processor or work in the Massachusetts cannabis industry in a different fashion, protecting your company with cannabis insurance is essential.
Cannabis Insurance Policies Offered In Massachusetts
We can tailor your Massachusetts cannabis insurance policy to ensure your cannabis business is properly protected. Depending on the type of organization you have, you may need all or most of the following policies. Here is a detailed review of each Massachusetts cannabis insurance policy we offer.
General Liability Insurance
Attorney fees, lawsuit settlements and other legal costs after third-party and worker claims of bodily injury or property damage can cripple a business. General liability insurance from MFE insurance brokerage protects your Massachusetts cannabis company from these unexpected and high out of pocket costs.
Product Liability Insurance
Every cannabis grower, transporter, dispensary and other professionals within the cannabis industry in Massachusetts should protect their business with product liability insurance. MFE Insurance covers legal costs, medical responsibilities, payments to repair and replace property damage and more.
Crop & Inventory/Finished Stock Insurance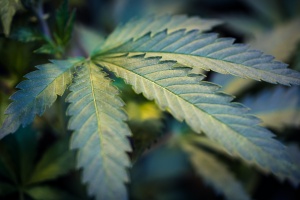 Crop and inventory/finished stock insurance protect you financially in case the cannabis plant and product become damaged. Crop insurance refers to protection for the living cannabis plant before cultivation, and inventory/finished stock insurance protects you from damage to the cannabis product inventory that your Massachusetts cannabis company has in stock.
Commercial Auto Insurance
Commercial auto insurance is particularly important for product transporters, although anyone who relies on commercial vehicles or employees driving as part of the job, then commercial auto insurance is important. With MFE Insurance, your Massachusetts cannabis business receives comprehension and collision insurance (physical damage) and auto liability coverage.
Workers Compensation Insurance
Workers compensation insurance is a requirement for Massachusetts cannabis businesses. MFE Insurance offers competitive rates on workers compensation policies, and we cover all costs related to the compensation your employees are entitled to if they are to sustain an injury or get sick for an extended period of time and are forced to miss work.
Umbrella / Excess Liability Insurance
Umbrella insurance, also called excess liability insurance, covers all costs that your primary liability policy does not cover. For example, if you make a claim to repair $200,000 in damages but your policy limit only covers $150,000, then excess liability insurance with MFE Insurance will cover the rest of the cost.
Equipment Breakdown Insurance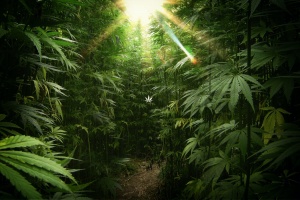 Equipment breakdown insurance with MFE Insurance covers all types of equipment for your cannabis operation, including hydroponic watering systems, heat lamps, security systems, computers and much more. To find out how we can help you with equipment breakdown insurance, call us today.
Cyber Liability Insurance
Data breaches are becoming more common. To ensure you are protected financially and able to do damage control and reputation management properly, your business should have cyber liability insurance. This protects you from data theft and information mismanagement that leads to credit card information, social security numbers and other types of customer private information getting into the wrong hands.
Loss Of Income Insurance
MFE Insurance covers Massachusetts cannabis businesses when a loss of income results from a natural disaster or another unpreventable concern occurs. We cover our policyholders' mortgage payments, payroll, taxes and relocation fees for all covered loss of income insurance claims.
Employee Benefits Insurance
Employee benefits refer to any employment benefit programs your company offers. This may include health insurance, life insurance, retirement programs and more. Employee benefits insurance from MFE Insurance protects you from high out of pocket expenses if anything with your company's employee benefits plan goes wrong and you are responsible for the financial coverage.
Crime Insurance
Every Massachusetts cannabis business should protect itself with crime insurance. A crime insurance policy with MFE Insurance includes coverage for employee dishonesty, forgery, theft, extortion and fraud. Since the cannabis industry in Massachusetts is young, it is essential to have reliable crime insurance in case an incident were to occur involving your business.
Property Insurance
Property insurance from MFE Insurance covers all business-related property damage. This means if any of your covered property is damaged, then we will cover the cost to repair or replace it so that your business does not suffer financially.
EPLI Insurance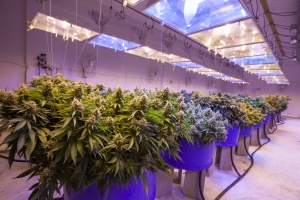 This insurance policy includes coverage for any claims an employee makes against your company. Examples of potential claims an employee may make include discrimination based on race, sex and gender and sexual and non-sexual harassment.
Product Recall Insurance
Product recalls are already hard to deal with, your business should not have to deal with the financial stress as well. Protect your business with product recall insurance. Product recall insurance is designed to reimburse businesses that sell or distribute consumable products when a recall is announced. Product recall insurance at MFE Insurance will cover the costs associated with retrieving the product, proper disposal, shipment costs, and much more.
Organizations In Massachusetts We Provide Cannabis Insurance For
If your business is directly within the Massachusetts cannabis industry, or if you work directly with businesses who operate within the cannabis industry, then you are eligible for our Massachusetts cannabis insurance. Here is a detailed look at how we can help a range of specific business types.
Provisioning Centers & Retailers
Provisioning centers and retailers, which are most commonly referred to as dispensaries, is a type of business to consumer business. Subsequently, they are more vulnerable to lawsuits from third-parties and other legal concerns than many business to business organizations in the cannabis industry. MFE Insurance recommends general liability, product liability, workers compensation and any other applicable insurance policies for all Massachusetts cannabis dispensaries.
Growers & Farmers
Massachusetts businesses that deal directly with the growing and cultivating of cannabis plants are vulnerable to high unexpected costs in a variety of ways. To reduce the overall risk for your cannabis grow operation, we recommend product liability coverage, crop and inventory/finished product insurance and workers compensation.
Processors & Laboratories
Process and laboratories are often the essential middle man between cannabis growers and dispensaries. They play a vital role in the cannabis industry, and they take on a lot of responsibility as they take raw cannabis and turn it into a commercial product for consumers. We protect processors and laboratories by ensuring they have the necessary policies to minimize the risk of monetary loss.
Product Transporters
If your company is responsible for transporting the finished cannabis product from the processor to the dispensaries, then you take on a unique risk. In addition to general liability and product liability coverage, you will also need commercial auto insurance and workers compensation insurance, all of which we offer here at MFE Insurance.
Ancillary Cannabis Companies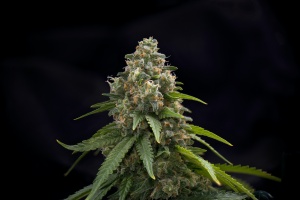 Ancillary cannabis companies work directly with cannabis growers, processors, transporters and dispensaries. Among other professions, this includes marketing departments, attorneys and technology firms. If this applies to you, then you can benefit from Massachusetts cannabis insurance from MFE Insurance to minimize your own risk in the event a lawsuit is filed against you or other financial matters that are covered arise.
Property Owners & Landlords
Regardless of your involvement, landlords who rent to cannabis businesses take on extra risk as well. We offer Massachusetts cannabis insurance for landlords and property owners who rent their commercial property to businesses within the cannabis industry, protecting them from financial loss.
Speak To The Massachusetts Cannabis Insurance Brokers
Talk to our Massachusetts cannabis insurance brokers to find out how your business can benefit from becoming a policyholder with MFE Insurance. We return all phone calls as soon as possible and can get you started with an insurance policy that is right for you promptly. Give us a call at 213.266.7990 or apply for cannabis insurance online today.