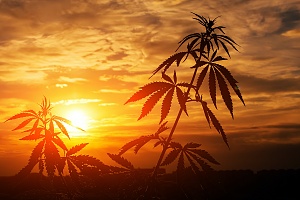 Recreational marijuana in Nevada has only been legal since 2017 which makes the industry young, leaving new businesses at an increased risk of lawsuits and other concerns. Protecting your cannabis business from a multitude of potential setbacks is essential to not only surviving, but thriving in this industry. Here at MFE insurance, we offer Nevada cannabis insurance and offer a range of different policies to meet your exact needs.
Nevada Cannabis Insurance Policies
Nevada cannabis insurance covers you from costly out of pocket expenses due to a wide range of risks and liabilities. Several of the more common cannabis insurance policies we offer Nevada cannabis companies include general liability, product liability, crop and inventory/finished stock insurance, commercial auto insurance and more.
General Liability Insurance
General liability insurance from MFE Insurance Brokerage covers attorney fees, lawsuit settlements, medical expenses, costs repair and replacement of damaged property and other expenses your Nevada cannabis business is responsible for. Bodily injury and property damage are two of the main reasons for lawsuits and unexpected medical and repair costs, and ensuring your establishment has a reliable general liability insurance policy is essential.
Product Liability Insurance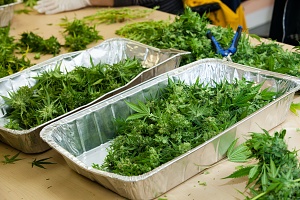 Nevada cannabis insurance with MFE Insurance includes product liability coverage. This ensures the handling of any legal expenses, medical costs and other financial responsibilities that result from claims that your cannabis product caused bodily harm or property damage.
Crop & Inventory/Finished Stock Insurance
If your Nevada cannabis company grows crops or has an inventory of cannabis and cannabis-related products, then you need crop insurance and inventory/finished stock insurance to avoid financial loss. At MFE Insurance, we replace the cost of lost inventory and crops if incidents such as a natural disaster occur.
Commercial Auto Insurance
Commercial auto insurance is necessary for any Nevada cannabis company that relies on the use of vehicles, especially if employees are the ones operating the vehicle. This, of course, pertains to all product transporters, but dispensaries and grow operations may also need commercial auto insurance.
Workers Compensation Insurance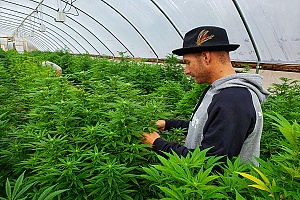 Nevada requires all private employers in the state to maintain workers compensation insurance if the company has one or more employees. This ensures the employee can continue paying their employees if they are unable to work for an extended period of time due to injury or illness. MFE Insurance offers reliable workers compensation insurance for Nevada cannabis businesses at a competitive price.
Umbrella / Excess Liability Insurance
If your business cannot afford the excess costs that are possible due to limits placed on your primary liability, then you need umbrella/excess liability insurance. This insurance policy with MFE Insurance covers the additional costs that your primary policy does not cover, ensuring you do not sustain substantial financial loss after a large claim is made.
Equipment Breakdown Insurance
If your business relies on high-quality, expensive equipment and machinery, then you understand how detrimental and costly issues with your equipment can be. You should protect your equipment with an Nevada cannabis insurance policy with MFE Insurance, and we cover necessary repair and replacement costs.
Cyber Liability Insurance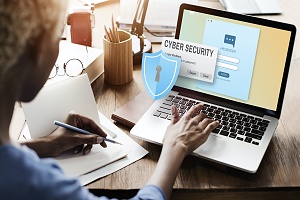 Cyber crimes are becoming more common. In an industry as young as the Nevada cannabis industry, you must protect your business from the negative financial impact a data breach can have. MFE Insurance covers legal costs (attorney fees, settlements, etc.), public relations costs for damage control and the cost of notifying all who are affected by the data breach.
Loss Of Income Insurance
The reality is events can occur at any time that affects your business's ability to function properly. When you are affected by a natural disaster or other circumstances that cause you to relocate or change the way in which you operate, then loss of income insurance from MFE Insurance is essential. We protect you from monetary loss caused by a loss of income over an extended period of time to your dispensary or grow operation.
Employee Benefits Insurance
If your Nevada cannabis company offers an employee benefits program, then you need employee benefits insurance to protect you if the coverage for one or more of your employees fails. We cover costs that are not covered by retirement plans, health insurance, life insurance and more.
Crime Insurance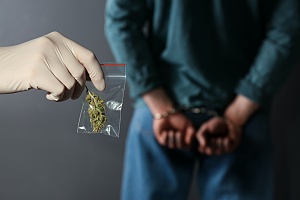 Crime insurance with MFE Insurance covers theft, fraud, forgery, alteration, computer fraud, data, theft, counterfeit money and more. We believe your business should not be negatively impacted by crime, and we are here to cover you if an employee, customer or another third-party commits a crime against your business.
Property Insurance
Property insurance is often overlooked but incredibly essential to businesses within the cannabis industry. Policyholders with MFE Insurance receive coverage for all property, including buildings, fixtures, improvements, betterments, inventory and more. Protect your business from financial loss in the event damage to your property occurs by calling MFE insurance today.
EPLI Insurance
EPLI insurance stands for employment practices liability insurance. This protects your business in the event an employee or prospective employee brings claims of discrimination or harassment against your business. If this occurs, MFE Insurance covers any necessary legal costs, PR costs and more.
Product Recall Insurance
Product recall insurance is designed to help businesses with the economic stress involved. A recall process can be time-consuming and involve a heavy amount of funds. With the proper insurance coverage, your business will not have to worry. MFE Insurance will cover the costs of the products, shipping, proper disposal and much more.
Nevada Organizations We Provide Cannabis Insurance For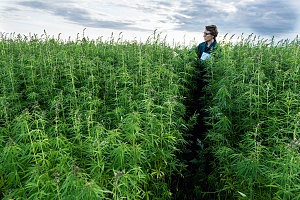 Every cannabis organization in Nevada should get Nevada cannabis insurance to protect itself from expensive lawsuits, repair and replacement costs of damaged property, inventory and vehicles and medical costs. At MFE Insurance, we assist the following types of Nevada cannabis organizations.
Provisioning Centers & Retailers
Marijuana dispensaries and other retailers and provisioning centers need general liability and other insurance policies to protect themselves financially from lawsuits from employees and third-parties. We can tailor a cannabis insurance plan for your dispensary at MFE Insurance to ensure your financial risk is minimized.
Growers & Farmers
Growers and farmers are the first stage in the cannabis process. Subsequently, they take on a fair amount of responsibility if consumers claim bodily injury as a result of using the cannabis product. Also, growers and farmers should protect their crop and inventory and ensure they have a reliable workers compensation policy in place.
Processors & Laboratories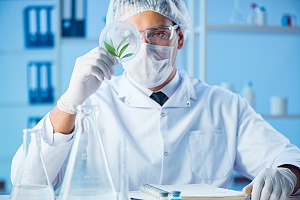 If your Nevada cannabis company is in charge of turning the raw cannabis plant into the finished product, then you need cannabis insurance to protect you from lawsuits, medical costs, property and inventory damage and more. Call MFE Insurance to find out how we can protect you financially and minimize your business's financial risk.
Product Transporters
Any cannabis company that owns commercial vehicles or hires drivers needs commercial auto insurance and other cannabis insurance policies that we offer here at MFE Insurance. Regardless of fault, auto accidents can result in expensive auto repairs, medical costs and property replacement. We ensure your business is not financially impacted if an accident were to occur involving the transportation of the cannabis product.
Ancillary Cannabis Companies
Ancillary cannabis companies, such as attorneys, accounting firms, technology departments and marketing businesses, are also at risk and should invest in Nevada cannabis insurance to reduce their overall risk.
Property Owners & Landlords
Landlords who rent their space to cannabis companies in Nevada should purchase property insurance and crime insurance. You may also require additional policies, depending on the specifics of your situation and location within Nevada.
Speak To The Nevada Cannabis Insurance Brokers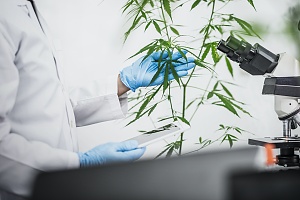 Our Nevada cannabis insurance brokers protect you from financial loss due to lawsuits, property damage and other concerns. Call us today at 213.266.7990 to speak with a member of our team and receive the coverage your Nevada cannabis business requires.