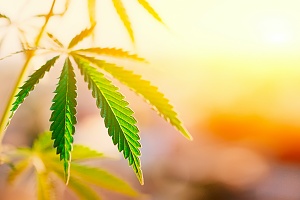 The cannabis industry as it relates to recreational use, is new in Vermont. Act 86, which was recently passed in 2018, removes all penalties for the possession of small amounts of marijuana. It also allows for the operation of cannabis-related businesses, including growers, dispensaries, product transporters and more. If you own a cannabis company in Vermont, then you should protect your company with Vermont cannabis Insurance.
Vermont Cannabis Insurance Policies
MFE Insurance offers Vermont cannabis insurance for all types of businesses within the cannabis industry. Whether you need protection from lawsuits from third-parties, drivers who work for your company or for any other concerns or risks your business has, we can help you stay protected.
General Liability Insurance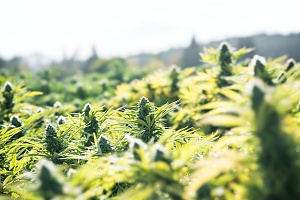 Non-employees and workers alike can file a lawsuit if they feel your establishment caused bodily injury or damage to their property. If this occurs, medical payments, legal costs such as attorney fees and lawsuit settlements and the cost of repairing and replacing damaged properties can arise. General liability insurance covers these costs in the event a claim is made against your Vermont cannabis business.
Product Liability Insurance
Vermont cannabis insurance should include product liability insurance, regardless of the type of cannabis operation you have. Lawsuits of bodily harm may occur after using your cannabis product. When you choose MFE Insurance for product liability coverage, we ensure you do not suffer monetary loss for any claims that are within your coverage.
Crop & Inventory/Finished Stock Insurance
Crop and inventory/finished stock insurance refers to coverage for the cannabis living plant and for the inventory after the processor makes the finished product. This insurance is important for most cannabis businesses, especially growers, cultivators and dispensaries.
Commercial Auto Insurance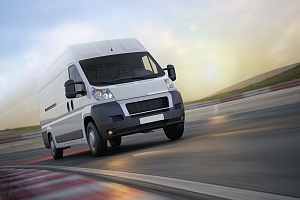 Cannabis product transporters in Vermont need commercial auto insurance. This protects your company from high out of pocket legal costs, medical expenses, vehicle damage repairs and property repair and replacement. At MFE Insurance, we cover the costs to ensure you do not suffer financial loss due to a commercial automobile auto accident.
Workers Compensation Insurance
All employers in Vermont have a legal obligation to provide workers compensation benefits to all of their employees. This means every Vermont cannabis company that has one or more employees must have workers compensation insurance. At MFE Insurance, we offer competitive rates on our workers compensation policies.
Umbrella / Excess Liability Insurance
If your primary liability policy has limits for how much coverage you have on claims, then you should purchase umbrella/excess liability insurance to cover the additional cost if a large claim is made that exceeds your limit. Call MFE Insurance today to find out how excess liability insurance can protect your company from financial loss.
Equipment Breakdown Insurance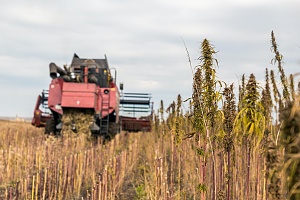 Many cannabis businesses rely on expensive equipment and machinery. If this applies to you, then you need to protect your equipment with an insurance policy from MFE Insurance. This ensures you avoid high costs associated with repairs and replacement of your equipment and machinery.
Cyber Liability Insurance
Cyber liability insurance protects you from financial loss after a data breach. Regardless of how secure your online systems and company records are, a data breach can result, leaving your business vulnerable to lawsuits, reputation damage and the loss of customers. If this occurs, then MRE Insurance covers the costs related to the legal fees and other financial concerns.
Loss Of Income Insurance
Financial security should include accounting for a potential loss of income over the course of several months or years, which could result from a natural disaster or other unpreventable circumstances. Loss of income insurance protects your business by covering the cost of relocation, mortgage payments, payroll, taxes and more when you sustain a loss of income over an extended period of time.
Employee Benefits Insurance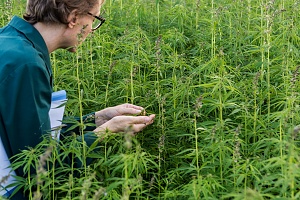 Employee benefits are a great way to attract good employees to your company. However, employee benefits such as retirement programs, life insurance, dental insurance and health insurance come with some risk. If your employee is supposed to have coverage but gets denied, leaving the financial burden on your company, employee benefits insurance covers the cost for you so your company does not suffer financial loss.
Crime Insurance
Crimes can occur regardless of your efforts to prevent them. To minimize the risk, we encourage all Vermont cannabis companies to purchase crime insurance. This protects you from crimes such as fraud and theft. MFE Insurance offers competitive rates on crime insurance policies.
Property Insurance
Property insurance from MFE Insurance covers all of your Vermont cannabis company's property. This includes your inventory of cannabis, any building or structures you own, etc. If any damage occurs, we take care of the repair and replacement cost to ensure your business is financially secure and does not suffer a significant setback in its daily operation.
EPLI Insurance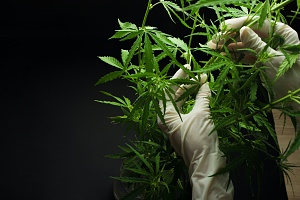 Employment practices liability insurance (EPLI) is important. Regardless of the integrity and morals of your company, your business may experience claims of discrimination or harassment in the workplace. Defending your company legally can come at a high cost, and we cover the cost of legal battles, settlements and other financial matters related to employee discrepancies for all of our policyholders.
Product Recall Insurance
Product recalls are bound to happen. It is best to be prepared with product recall insurance when they do occur. Protect your business from costs such as retrieval of recalled products, shipping, disposal, loss of profits and much more. MFE Insurance will reimburse these costs and help you throughout your claim.
Vermont Organizations Who Need Cannabis Insurance
MFE Vermont cannabis insurance assists all types of Vermont organizations with their insurance needs. This includes all marijuana dispensaries, growers and farmers, processors, product transporters and ancillary cannabis professionals and companies.
Provisioning Centers & Retailers
Provisioning centers and retailers such as marijuana dispensaries in Vermont should have a cannabis insurance policy. This protects you from the often unaffordable out of pockets costs associated with third-party lawsuits, medical expenses and other potential financial concerns.
Growers & Farmers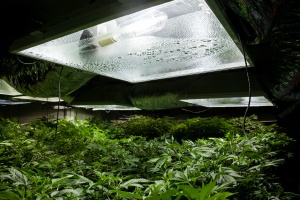 If you are a grower, farmer and cultivator of cannabis for commercial use in Vermont, then you need cannabis insurance. MFE Insurance protects growers and farmers and offers them financial stability by covering various costs. We recommend product liability, general liability, equipment breakdown insurance and workers compensation insurance for growers and farmers, in addition to other policies that may be necessary.
Processors & Laboratories
If your processing center or cannabis laboratory uses equipment, then you need equipment breakdown insurance, in addition to other essential insurance policies such as general liability, product liability and workers compensation. MFE Insurance covers processors and laboratories in Vermont with all of their cannabis needs.
Product Transporters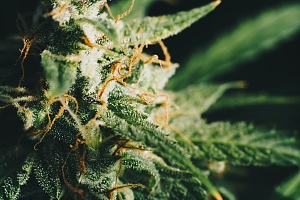 Our Vermont cannabis insurance policy extends to product transporters. This includes any cannabis business that transfers the cannabis product. Of course, commercial auto insurance is essential, but many product transportation companies also require additional cannabis insurance policies, including product liability.
Ancillary Cannabis Companies
If you are an attorney, marketing company, accounting office or another ancillary company that works with others in the cannabis industry, then you may also need Vermont cannabis insurance. Call MFE Insurance to determine if you need insurance to prevent financial loss.
Property Owners & Landlords
Property owners and landlords who either own land that is used for commercial cannabis production or rents out to a cannabis company in Vermont should purchase a policy that includes but is not limited to property insurance and crime insurance.
Speak To The Vermont Cannabis Insurance Brokers
You can contact our Vermont cannabis insurance brokers by calling 213.266.7990 or by applying for cannabis insurance online today. We respond to all inquiries promptly, and you can get started with your cannabis insurance policy promptly to minimize the risk of your business.